Stock Your Grooming Box with the Basics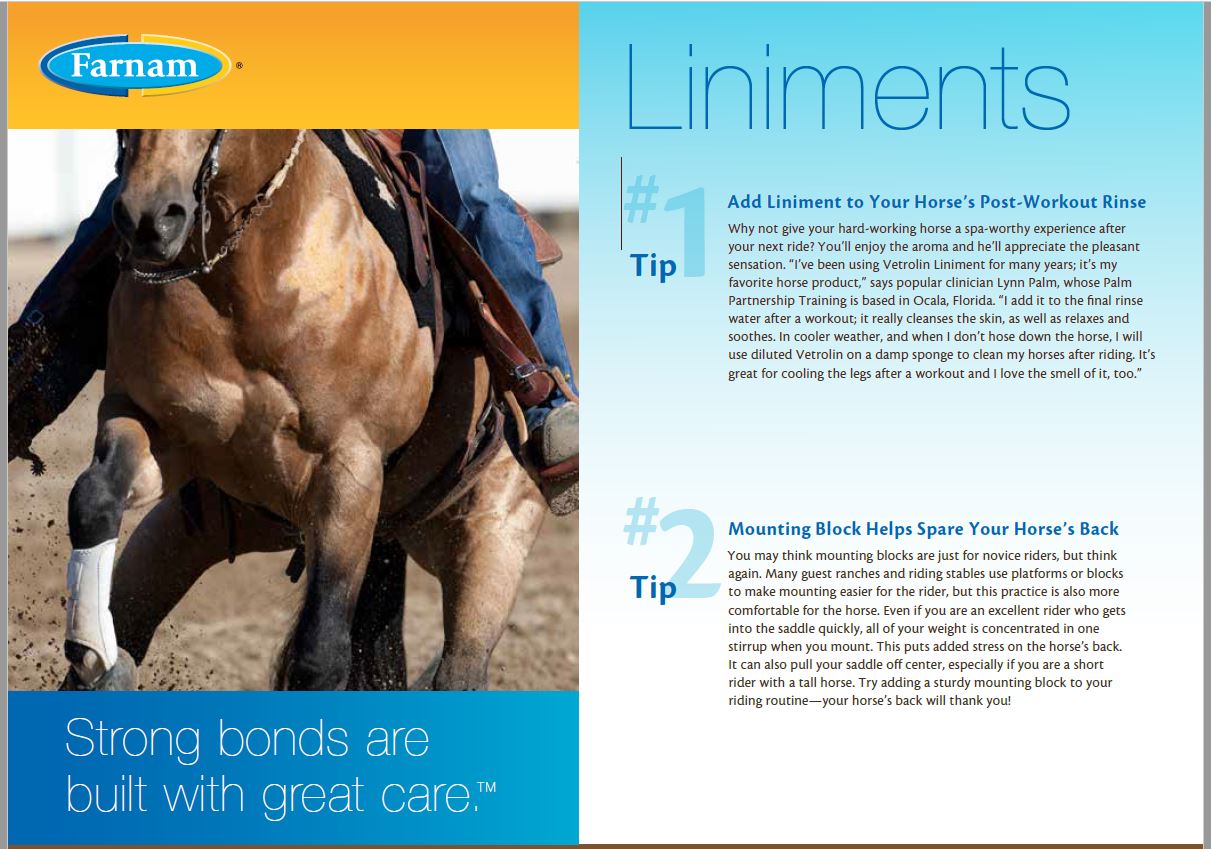 Tack stores offer a huge array of grooming goodies, but you really only need a few essential tools. Whether you use natural or synthetic bristle brushes really depends on your particular horse. Sensitive or thin-skinned horses often appreciate softer, natural bristles. The well-stocked grooming box should include a rubber curry, stiff-, medium-, and soft-bristled brushes, hair brush (human type is fine, so long as bristles aren't close together), wide-toothed comb, hoof pick with brush on one end, rub rag or terry cloth towel, and sponge. To these basics, you'll want to add a leave-in detangler, coat conditioner/shine spray, shampoo and liniment. With these standard items in your tack room, you'll be prepared to keep your equine companion looking and feeling his best, no matter what type of riding you enjoy.
Life with Horses Newsletter
Sign up now to stay connected with free helpful horse care tips, product updates, and special offers.