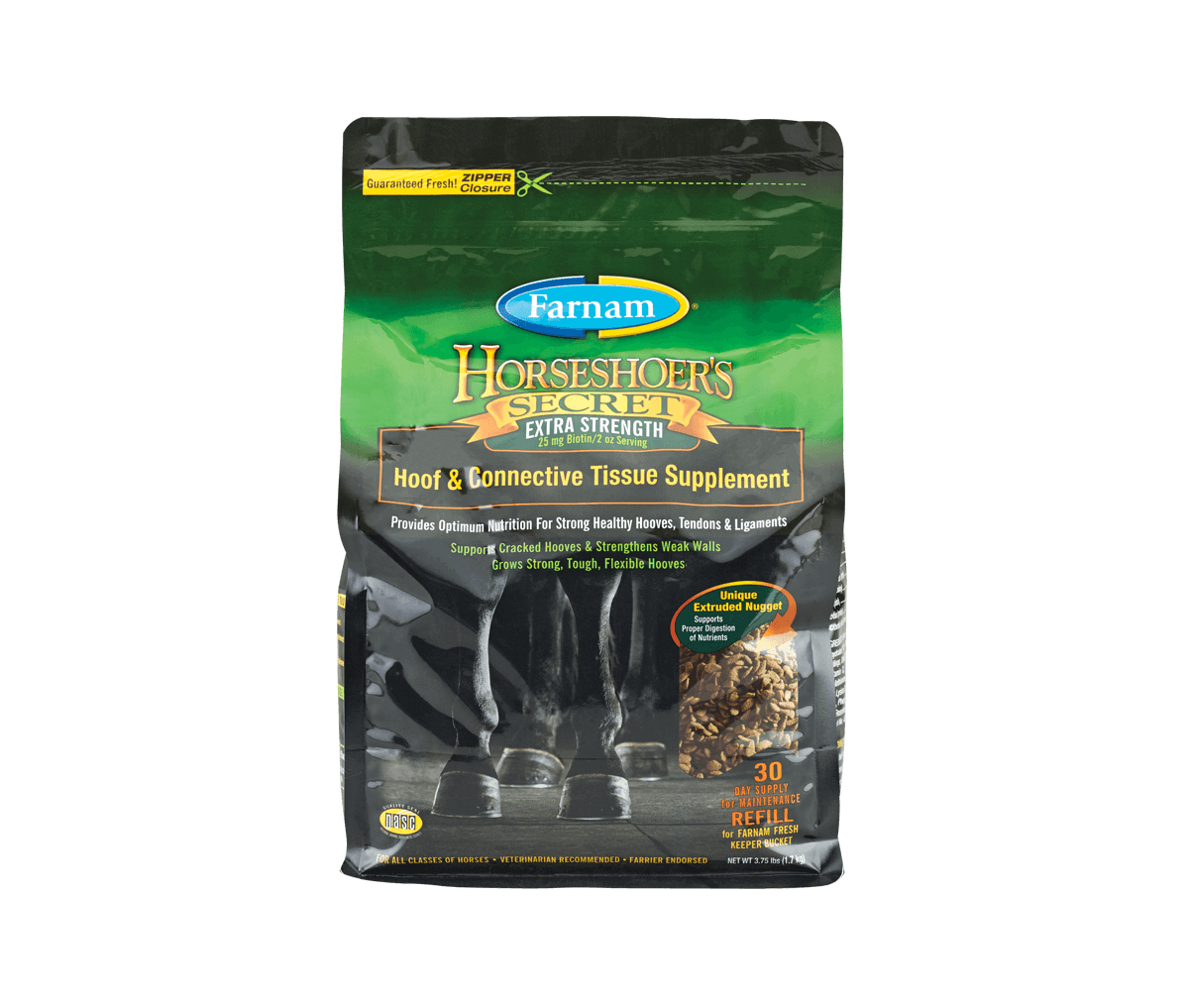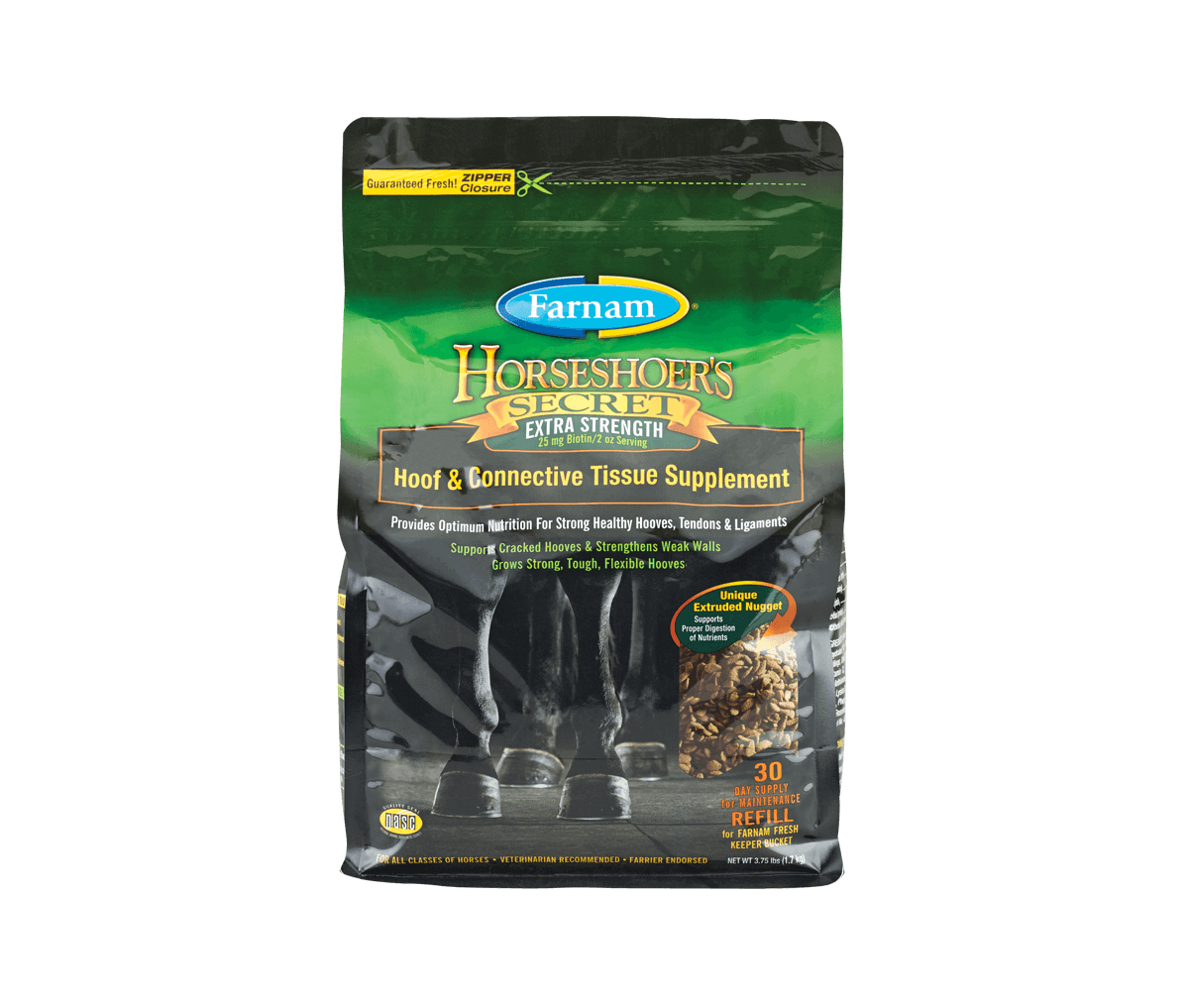 Horseshoer's Secret Extra Strength
Hoof and Connective Tissue Supplement
Built Strong from the Ground Up
BUY IN-STORE
Strong hooves, healthy tendons and ligaments are essential if you and your horse are going to accomplish your goals. Now you can feel confident you're providing vital, nutritional support for your horse's foundation with Farnam Horseshoer's Secret Extra Strength Hoof and Connective Tissue Supplement. This formula is ideal for all horses, especially those that need more support than others due to a genetic predisposition, environmental or rigorous performance demands. When your horse needs extra support, trust the brand recommended by farriers and veterinarians.
Provides optimum nutrition for strong, healthy hooves, tendons and ligaments
Easy-to-feed nuggets that support proper digestion of nutrients for maximum benefits
Supports cracked hooves and weak hoof walls
Grows strong, tough flexible hooves
Supports hoof hardness, hydration and moisture retention
25 mg of biotin per 2 oz. serving
Formulated by an equine PhD nutritionist and endorsed by farriers
Available in a 7.5 lb. 60-day supply in the Farnam Fresh Keeper Bucket and a handy 30-day 3.75 lb. refill size
Feeding Directions
Initially feed 4 ounces (2 scoops) per day for 6 to 8 months.
For maintenance, feed 2 ounces (1 scoop) per day.
Enclosed scoop holds 2 ounces.
Keep cool and dry. Reseal after each use.