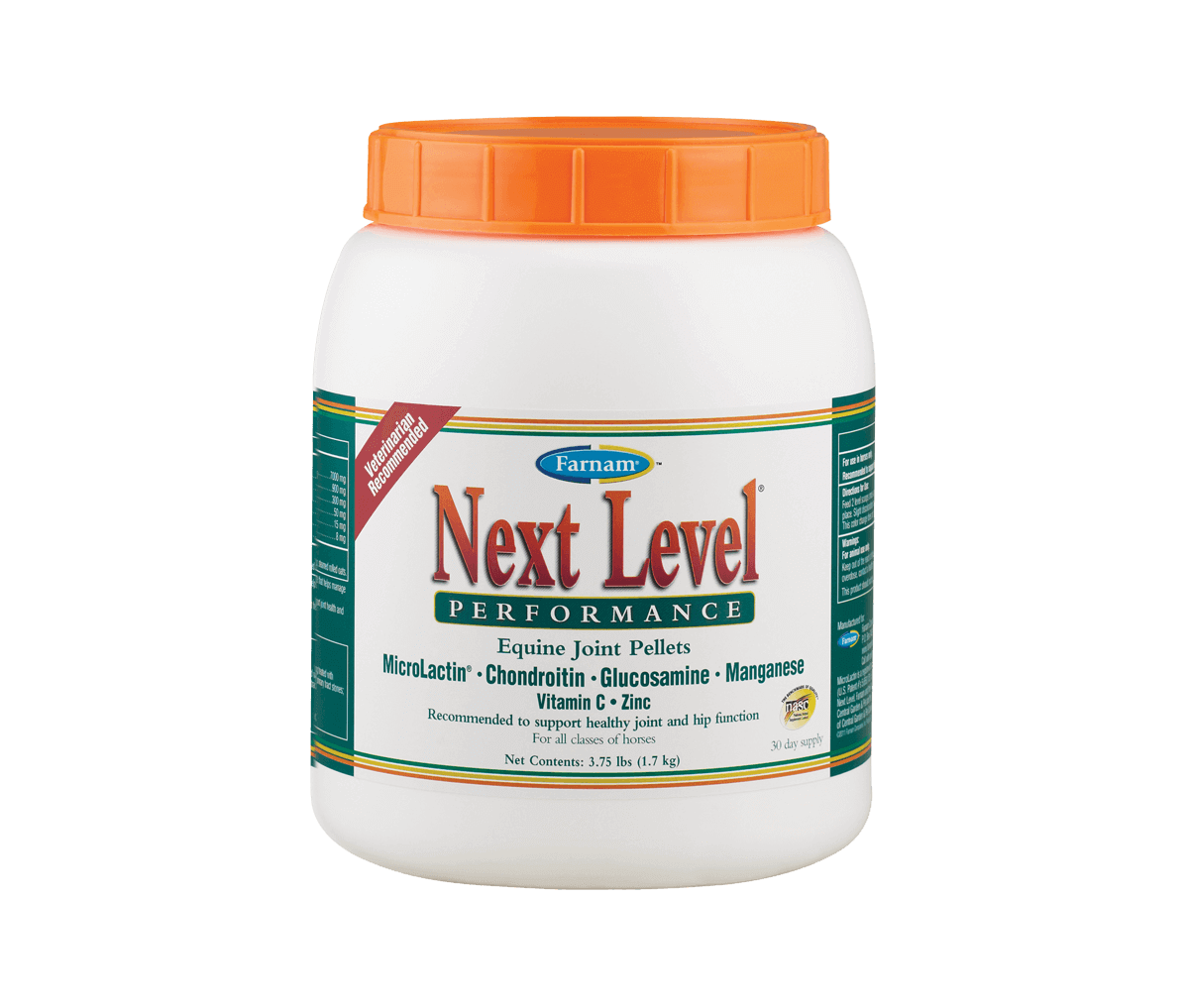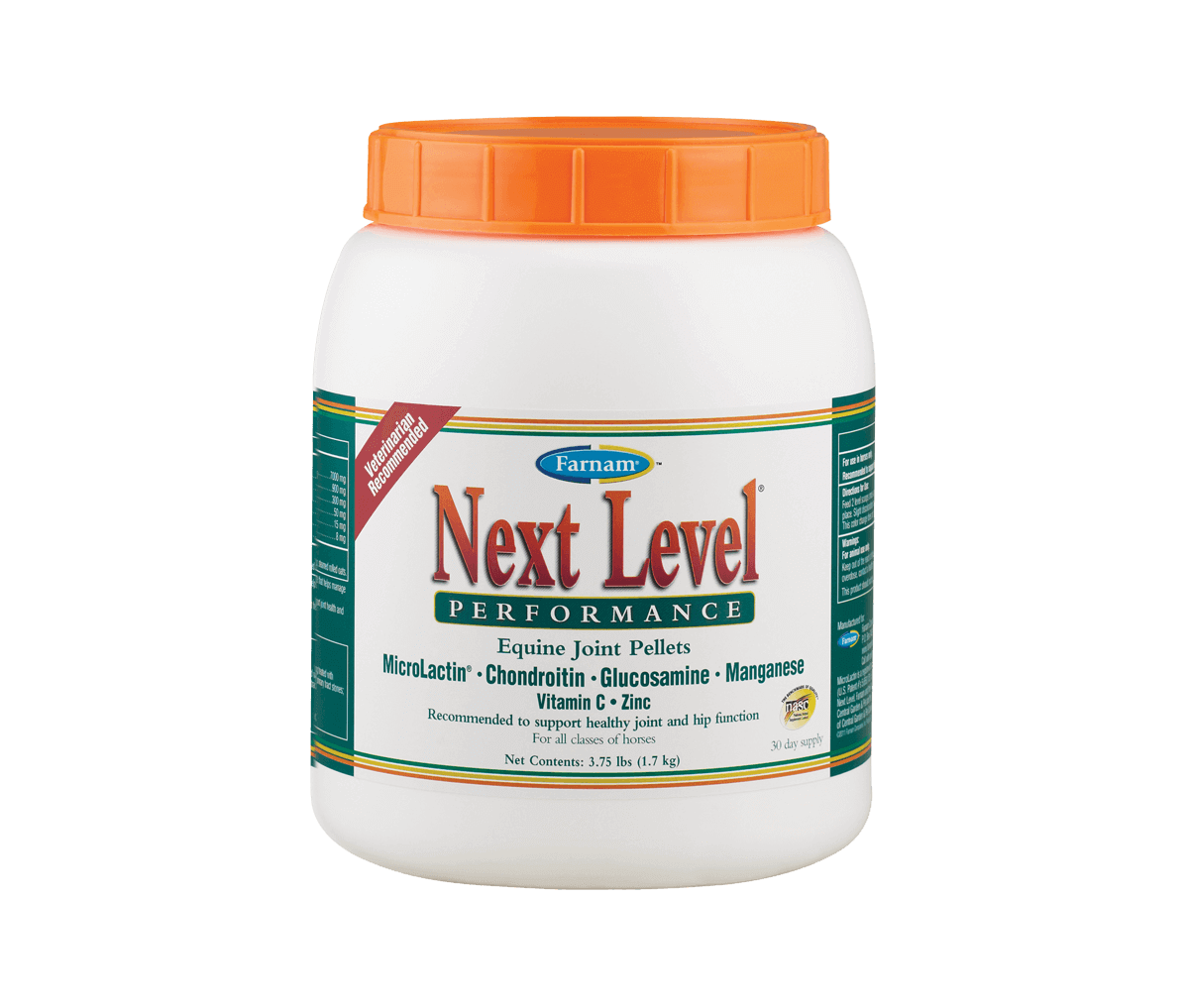 Next Level Performance
Give your performance horse the extra power of Next Level Performance in easy-to-give pellets. Contains MicroLactin* that helps manage inflammation caused by daily exercising and training.** Chondroitin and glucosamine help support the structural integrity of joints and connective tissues and help maintain joint mobility.
Recommended by veterinarians to help maintain joint mobility
Recommended to support healthy hip and joint function
Includes manganese, vitamin C and zinc
Palatable, easy-to-give pellets
*MicroLactin is a registered trademark of Stolle Milk Biologics, Inc. (SMBI)
**Data on file.
Directions for Use
Feed 2 level scoops once a day or 1 level scoop twice a day. Each level scoop holds 1 ounce. Store in a cool, dry place. Slight discoloration may result if product is stored in excessive heat (>40° C) over time. This color change does not affect the quality or palatability of the product.