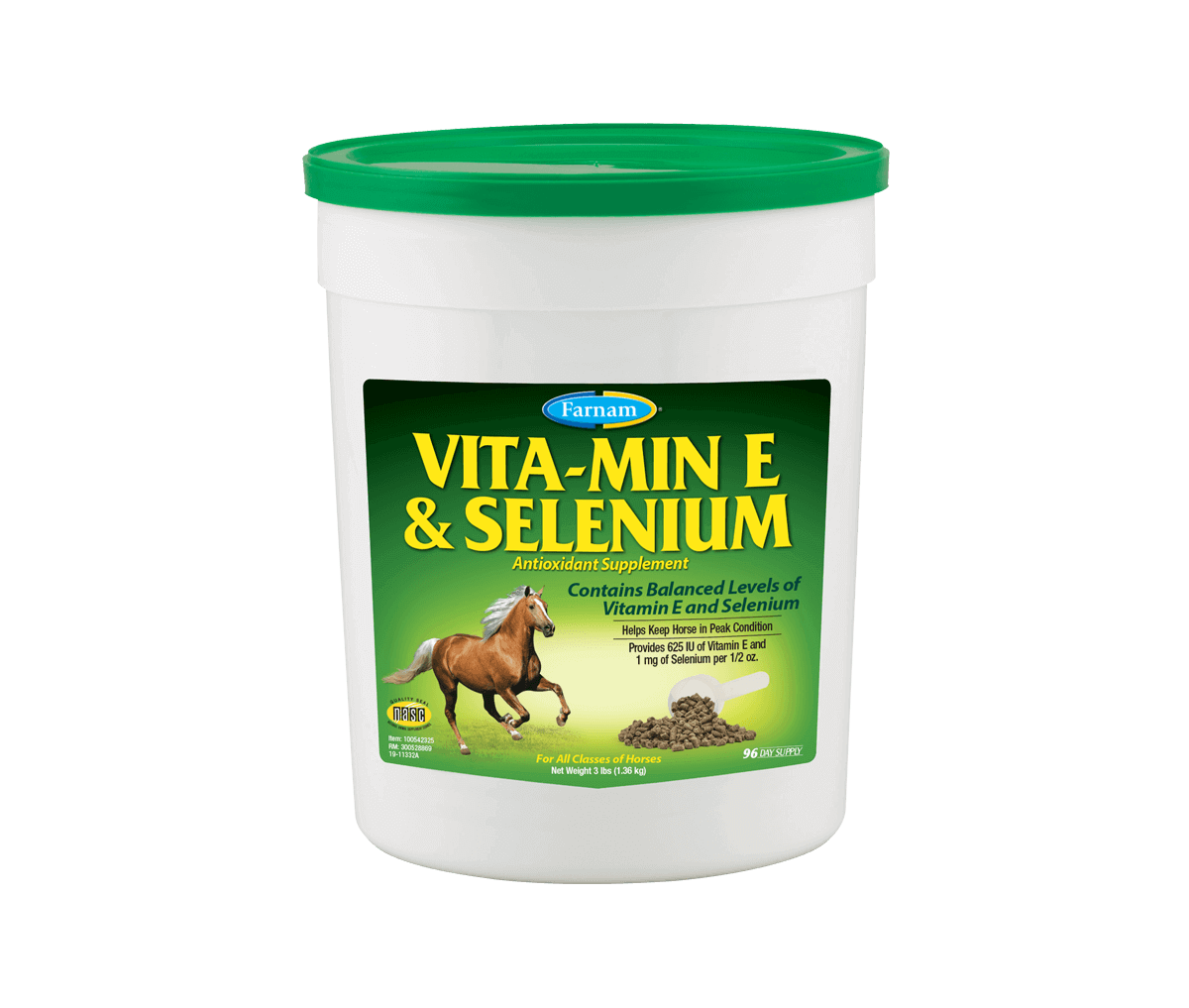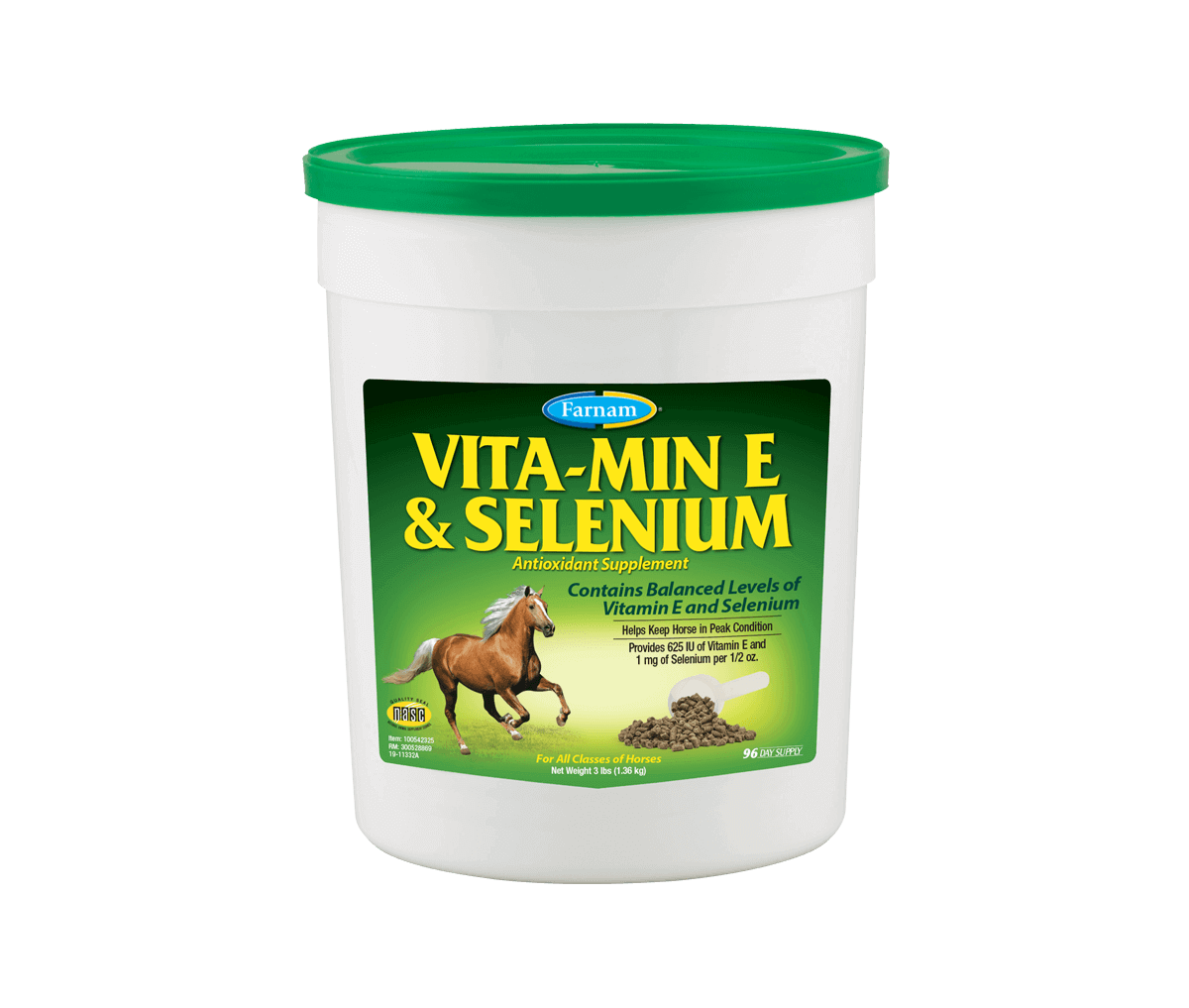 Vita-Min E & Selenium
Horses that exert severe physical effort need additional muscle support. As they use their muscles, free radicals are released that can lead to fatigue and changes throughout the body. Give your horse added muscle support with Vita-Min E and Selenium. This powerful antioxidant supplement helps keep your horse in peak condition.
Combines vitamin E and selenium for optimum muscular health
Helps correct nutrient deficiencies
Appropriate for horses exerting severe physical effort
Provides 625 I.U. of vitamin E and 1 mg. of selenium per 1/2 oz.
Feeding Instructions
Enclosed scoop holds 1/2 oz.
Feed 1/2 oz. (1 scoop) of Vita-Min E & Selenium supplement daily with regular grain ration.
Each 1/2 oz contains 1 mg Selenium.
This product can be mixed into a complete feed at the rate of 2.6 lbs per ton.