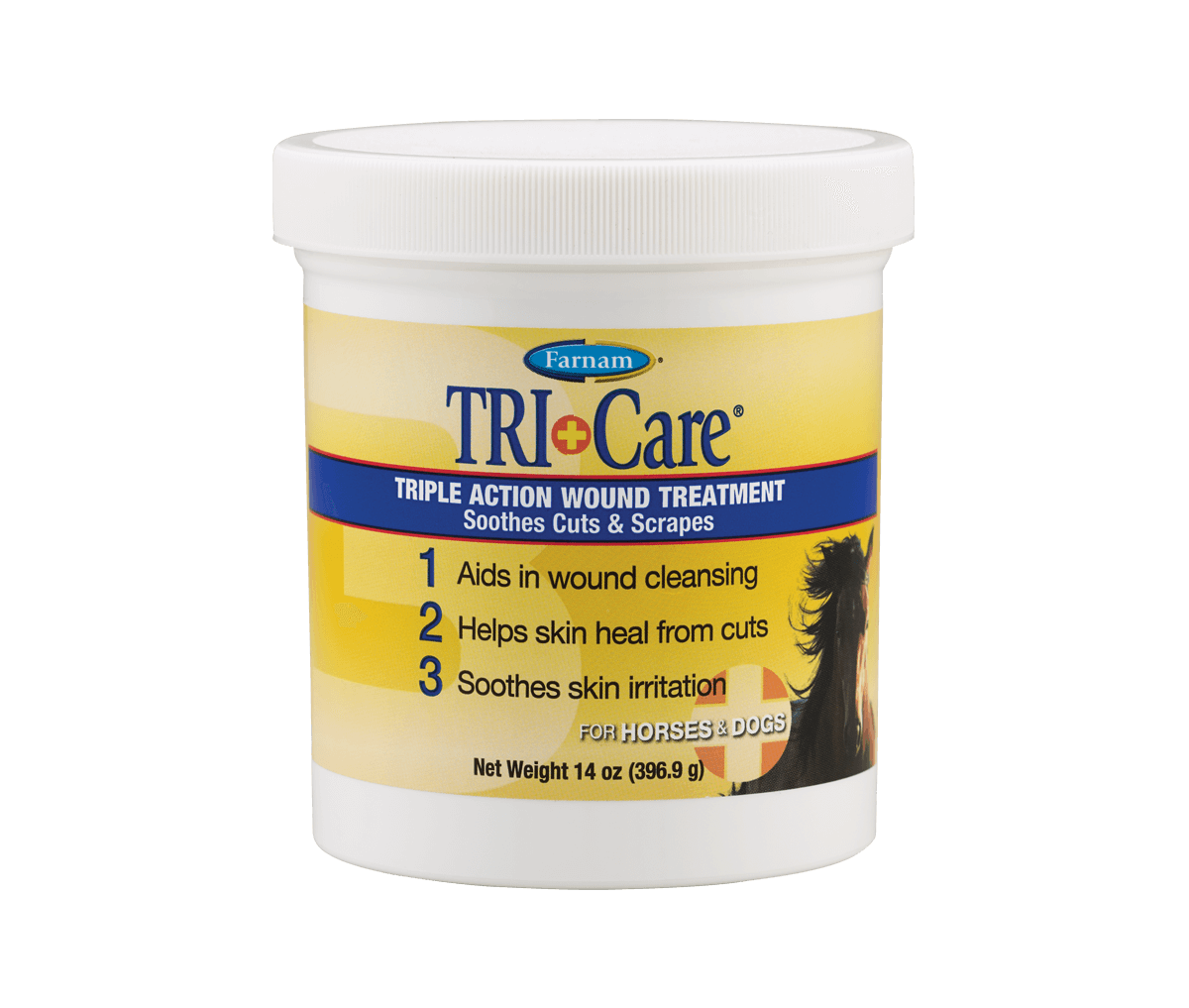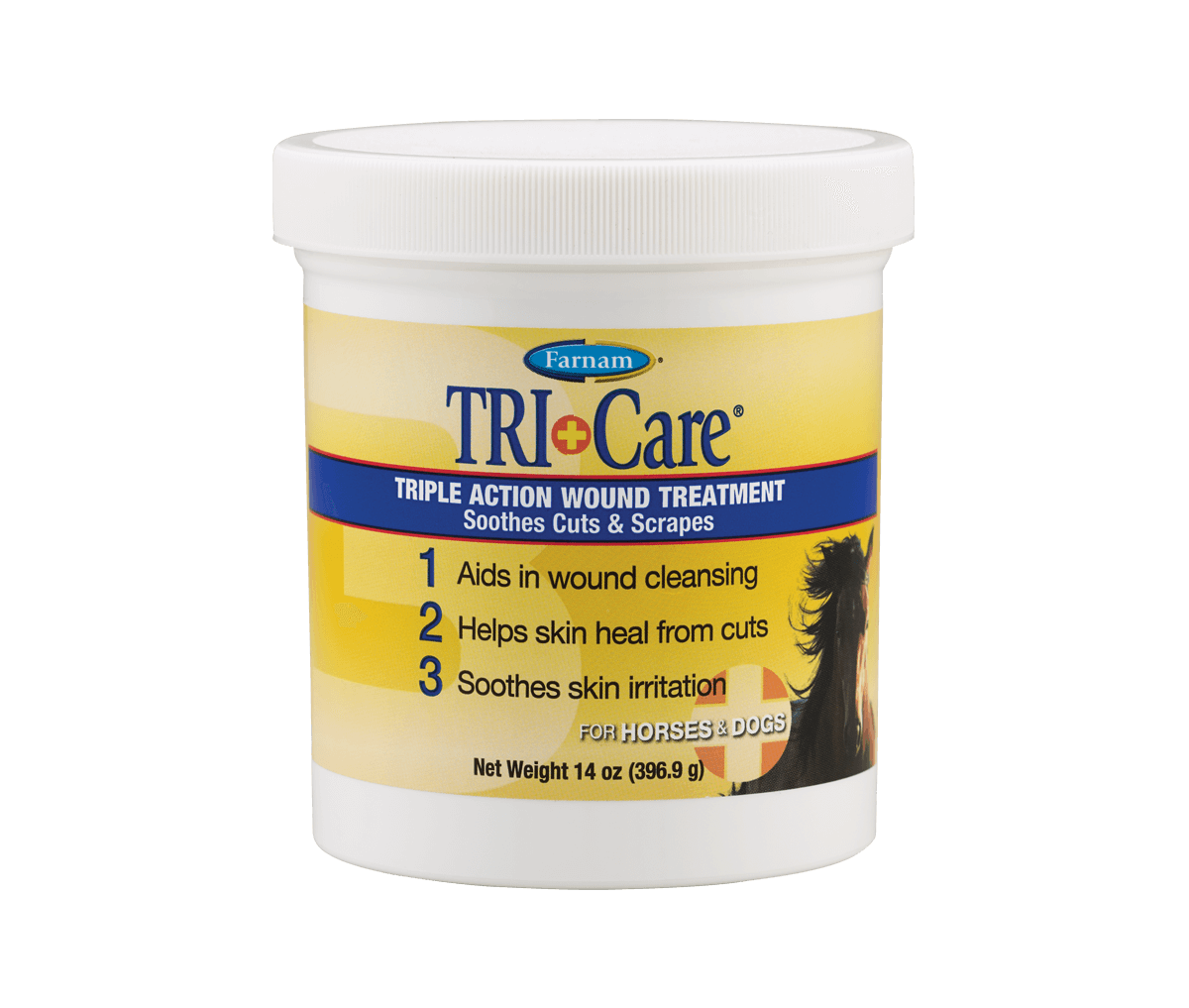 TRI-Care
Triple Action Wound Treatment
Three Wound Solutions in One Product!
BUY IN-STORE
When your horse is wounded, you hurt along with him. Help him feel better quickly with TRI-Care Triple Action Wound Treatment. This exclusive ointment formula aids in wound cleansing, soothes skin irritation and creates a barrier to protect from germs, insects and water.
For use on cuts, minor lacerations, skin abrasions, scrapes, bite and kick wounds, rope burns, skin irritations, rubbed skin, blanket rubs, saddle sores, girth galls, chapping, dry patches, scratches (dew poisoning, greasy heel, mud fever), scab-softening effects, stings and insect bite sensitivities
Features the powerful salicylic acid and tea tree oil with hygienic properties
Contains emu oil and tea tree oil to help promote healing
Added benzocaine and menthol help soothe skin irritation
Won't dry out superficial wounds
Softens and loosens crusts from scratches
Easy-to-use tube helps keep product clean and free of dirt
Available in 4 oz. and 14 oz. sizes
Directions for Use
Apply directly to the wound. Repeat 1 to 3 times daily as necessary.