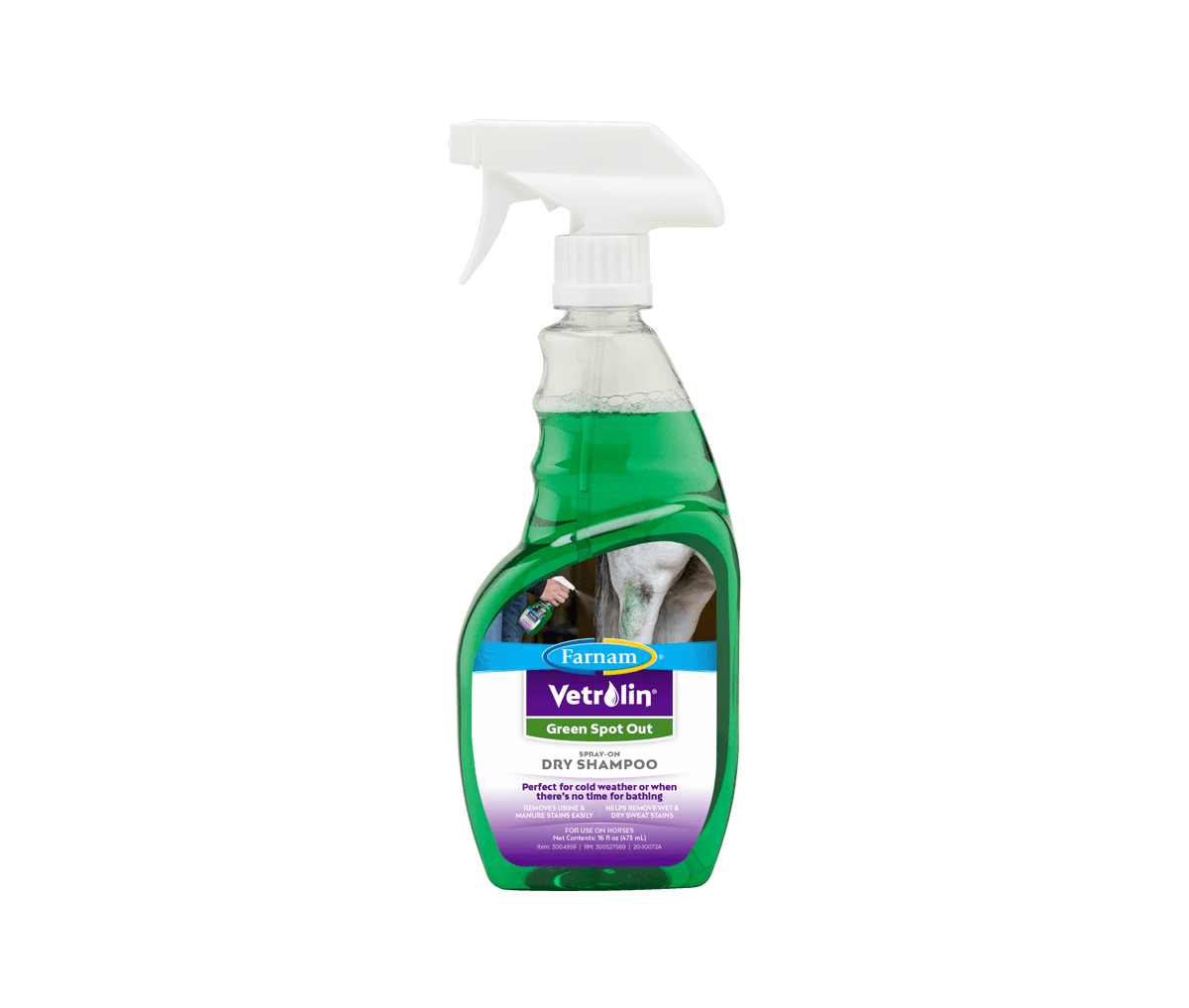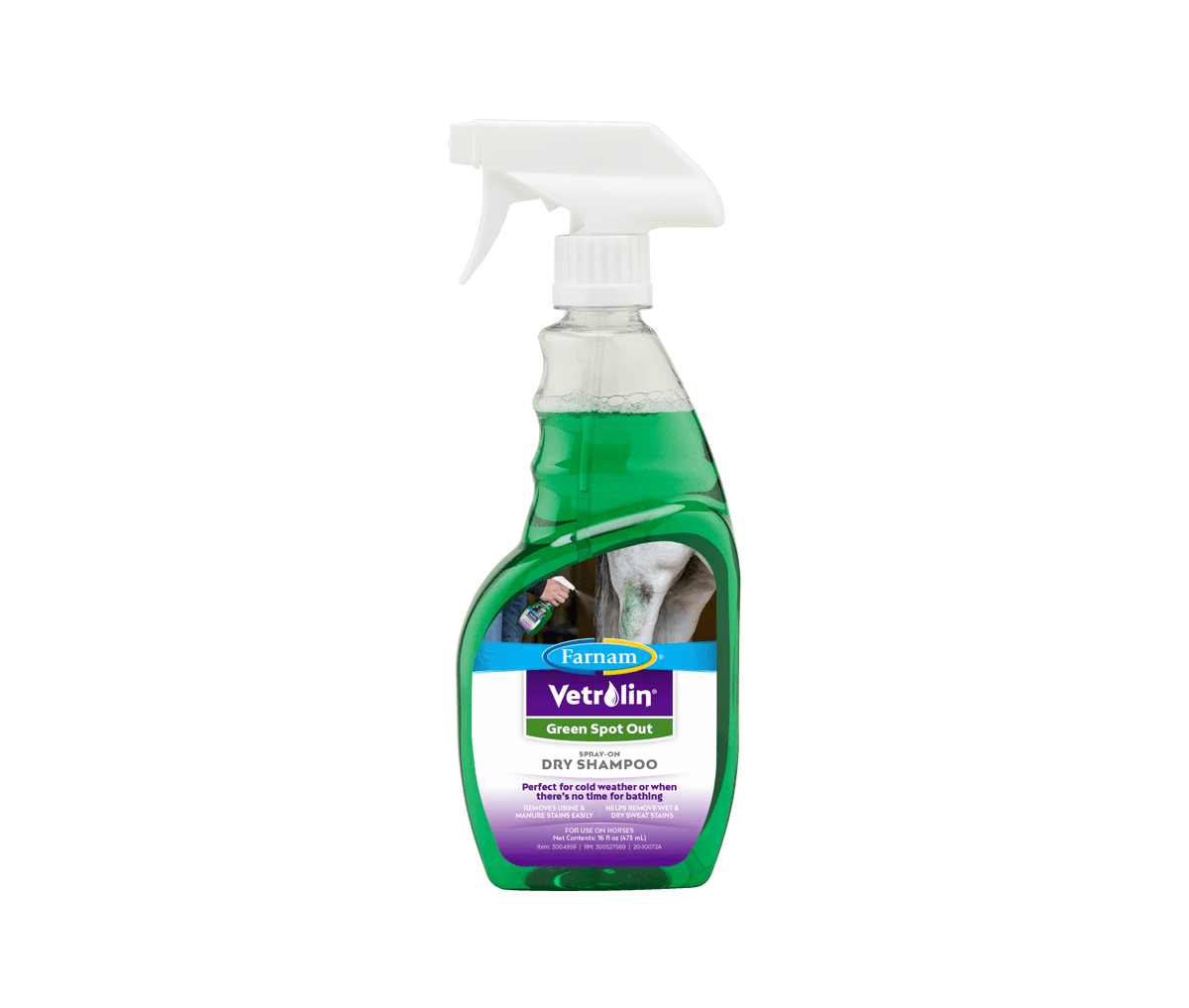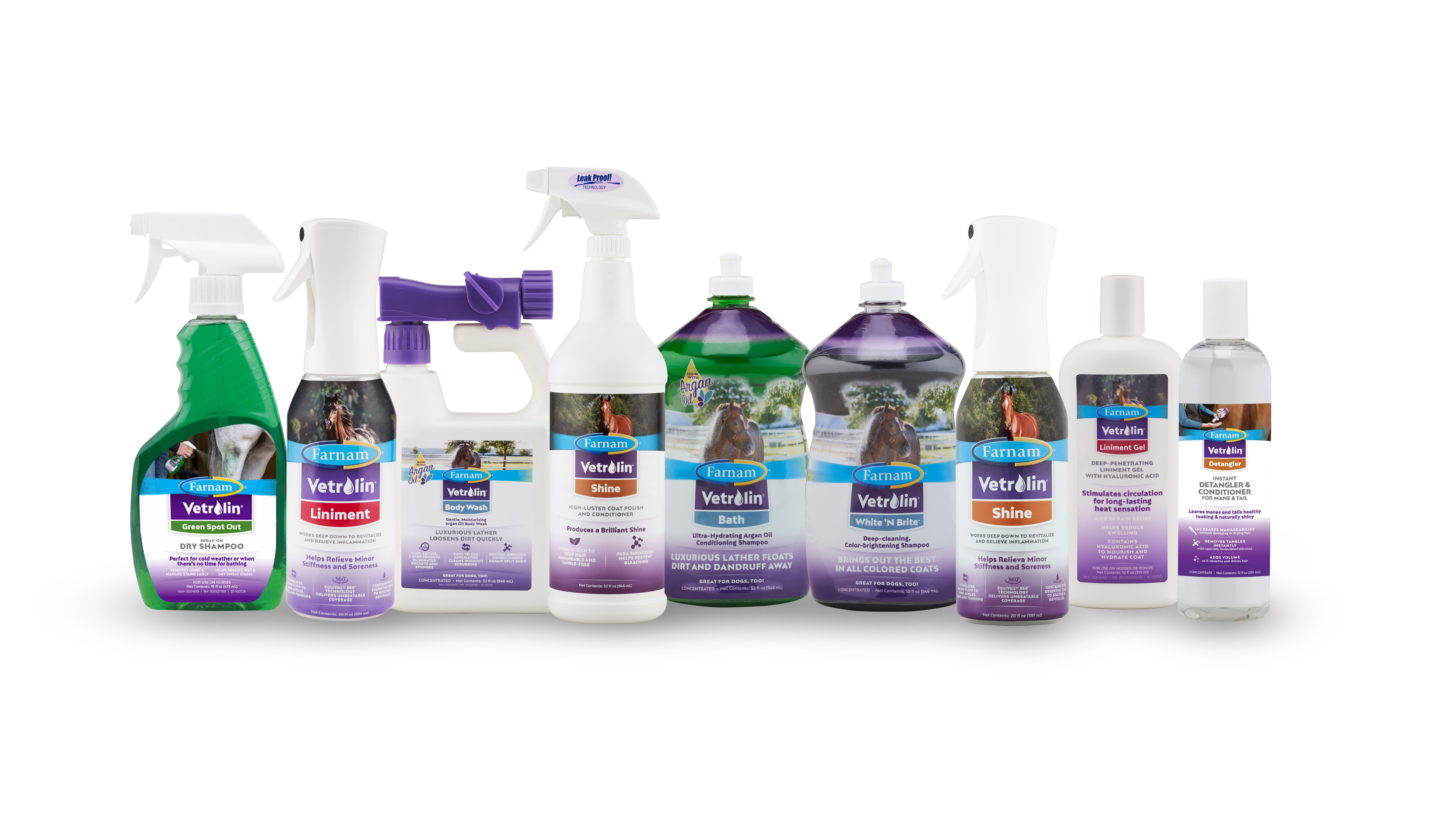 Vetrolin Green Spot Out
Spray-On Dry Clean Shampoo
Bringing You Closer to Your Horse
BUY IN-STORE
Banish manure and urine stains without bathing your horse using Vetrolin Green Spot Out. This spray-on, dry-clean shampoo is perfect for cold weather or when there's no time for bathing.
Removes urine and manure stains easily
Helps remove wet and dry sweat stains
Excellent spot cleaner for light-colored coats
Brush out for a high-gloss shine
No rinsing required
Directions for Use
Spray a small amount directly on the spot. Massage in and wipe off using a damp towel. Repeat, working in small areas, until stain is removed and entire area is clean. Finish off with a dry towel and brush to bring out shine.