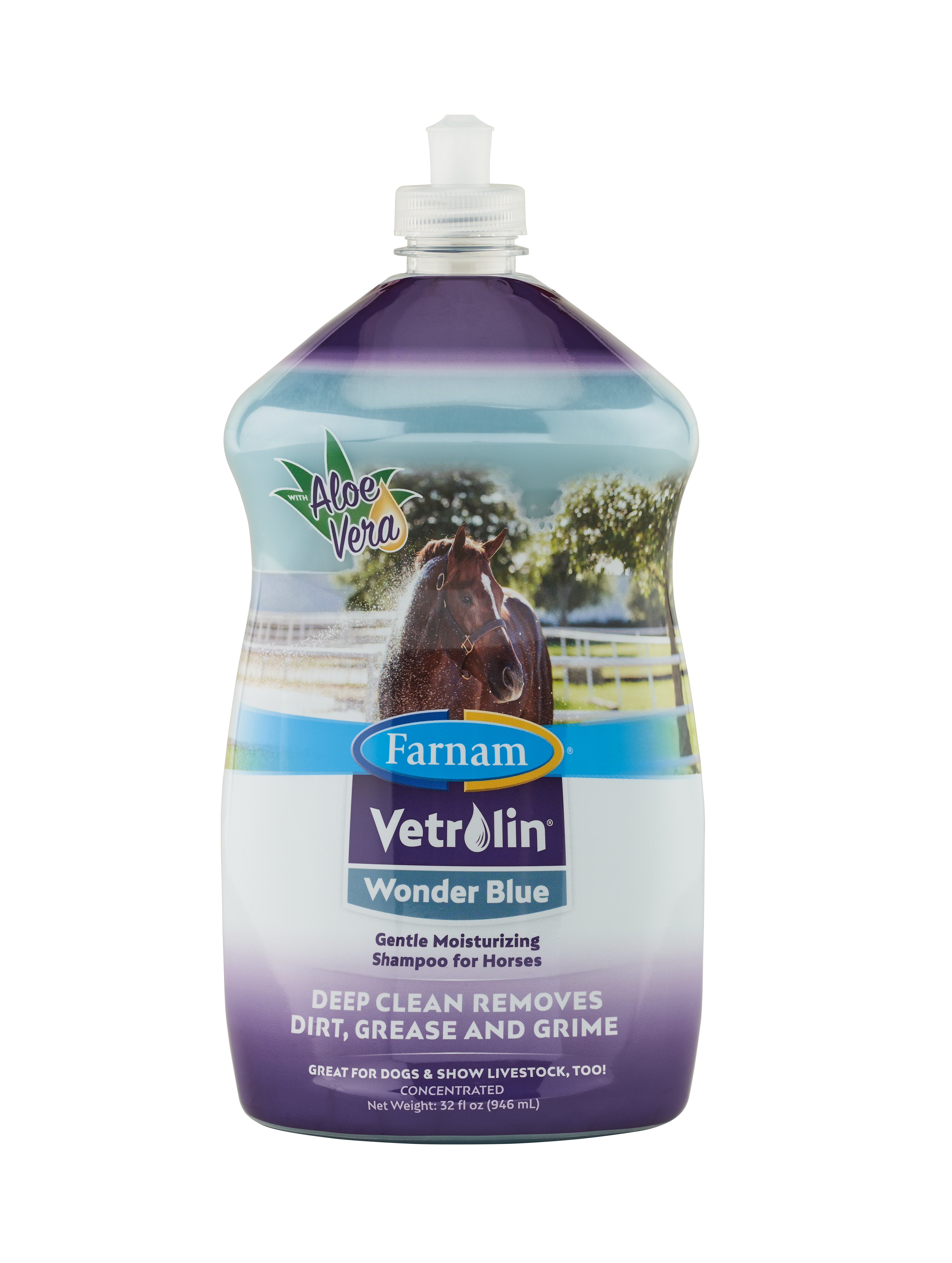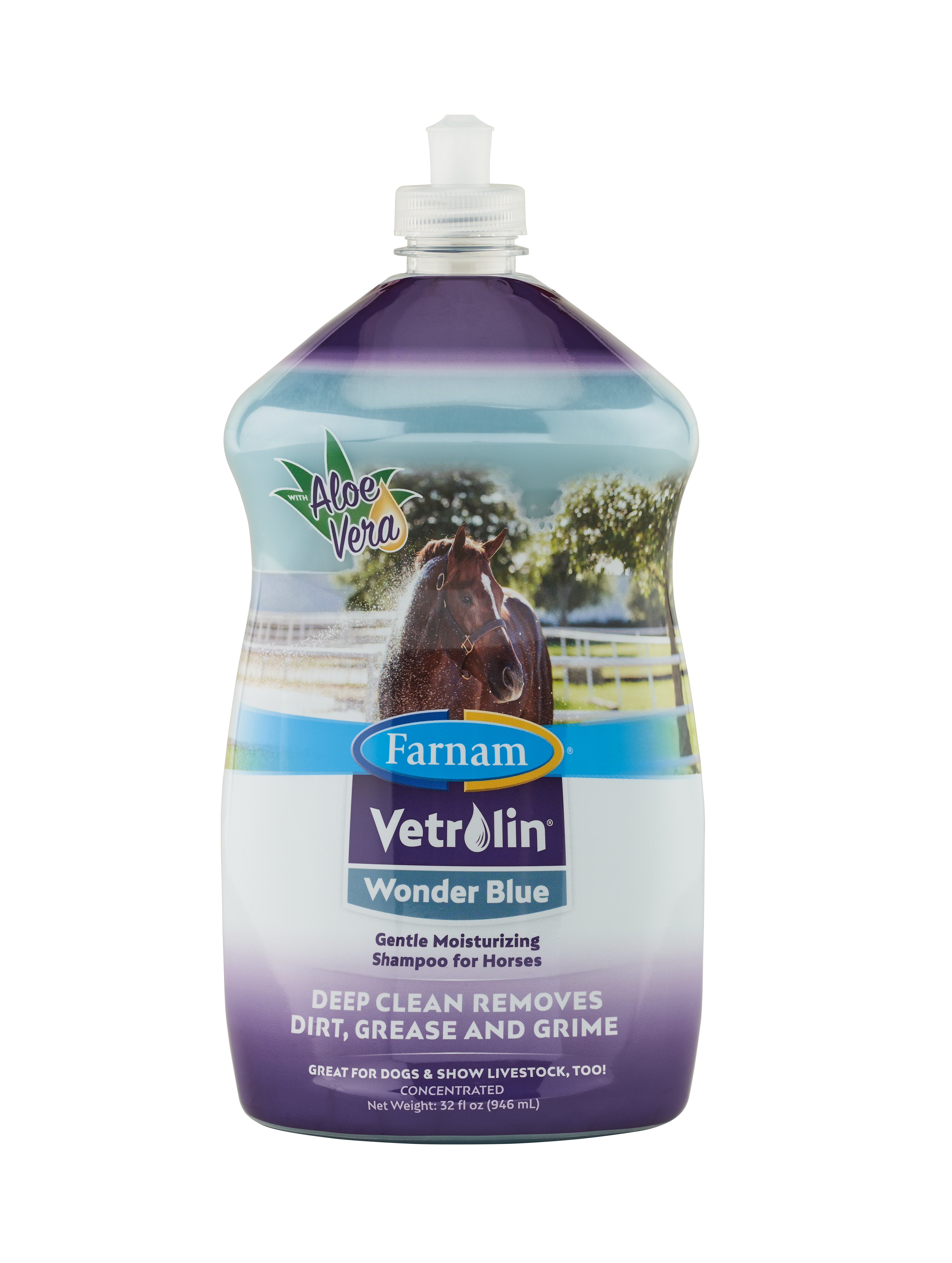 Vetrolin Wonder Blue
Deep-Cleaning Moisturizing Shampoo
BUY IN-STORE
Work wonders with Vetrolin Wonder Blue Shampoo. This deep cleaning, deodorizing shampoo works great on sensitive skin to remove dirt and debris while leaving the coat sleep and shiny.
Deep-cleaning shampoo removes dirt, grease and grime
Helps eliminate dry, flaky skin
Contains Aloe Vera, one of nature's richest moisturizers
Easier to hold bottle and easier to open cap
Specifically formulated for use on horses, ponies, show cattle & dogs!
Directions for Use
Squeeze Wonder Blue into large pail. Squeeze container twice for heavy sudsing, once for a more diluted solution. Spray approximately one gallon of water into pail to build rich suds. Apply with a sponge, working up a lather on all parts of the animal's body. Rinse thoroughly with clear, running water. Remove excess water with a scraper and towel dry. In cold weather, blanket or walk the animal until completely dry.