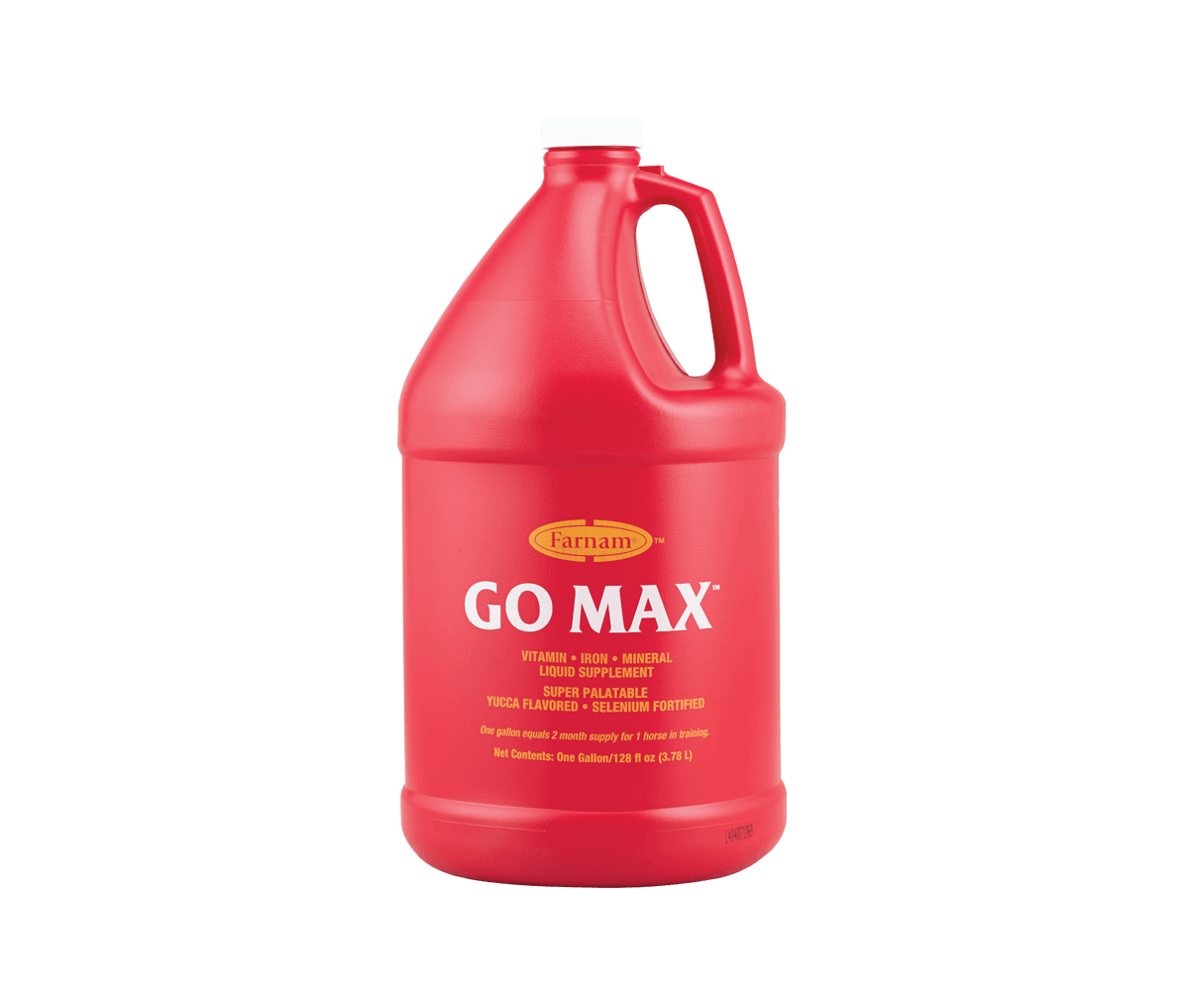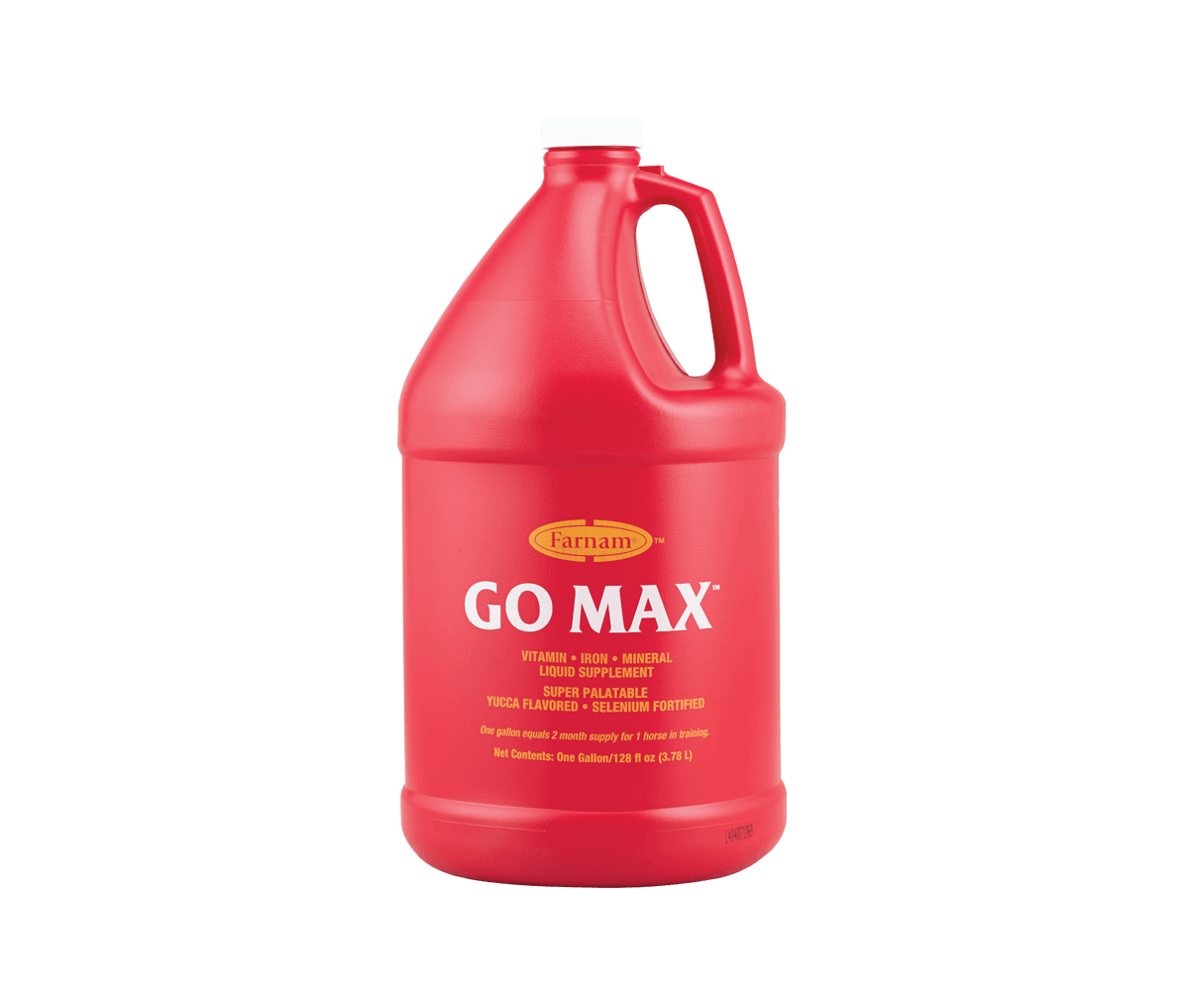 Go Max
Go the extra mile with Go Max multivitamin supplement. Rich in iron, vitamins and minerals, this highly palatable liquid supplement provides your horse with essential nutrients that he may be lacking.
Quality source of iron, vitamins and minerals
Provides 300 mg per oz. of iron
Contains vitamins A, D3, E, B1, riboflavin, niacin, B6, B12, plus folic acid, biotin, pantothenic acid and choline
Highly palatable with molasses and yucca flavorings
Contains natural flavors and no artificial colors
Feeding Instructions
Apply to the top of the grain as top dressing.
Pleasure Horses: Normal Use—2 ounces daily. Light Use—1 ounce daily.
Racing and Training Horses: 2 ounces daily.
Horses in Poor Condition: 2 ounces daily for two weeks or until the horse returns to full feed, then 1 to 2 ounces daily
Idle Horses: 1 ounce daily
Mares in Foal: 2 ounces daily
Barren Mares: 2 ounces daily
Stallions in Breeding Service: 2 ounces daily
Foals: 1/2 ounce daily
Important:
Shake product before each use.
Store in a cool, clean place.
Keep container tightly closed when not in use.
Keep container away from direct sunlight and heat.
Keep from freezing.
CAUTION: Follow label directions. The addition to feed of higher levels of this premix containing selenium is not permitted.