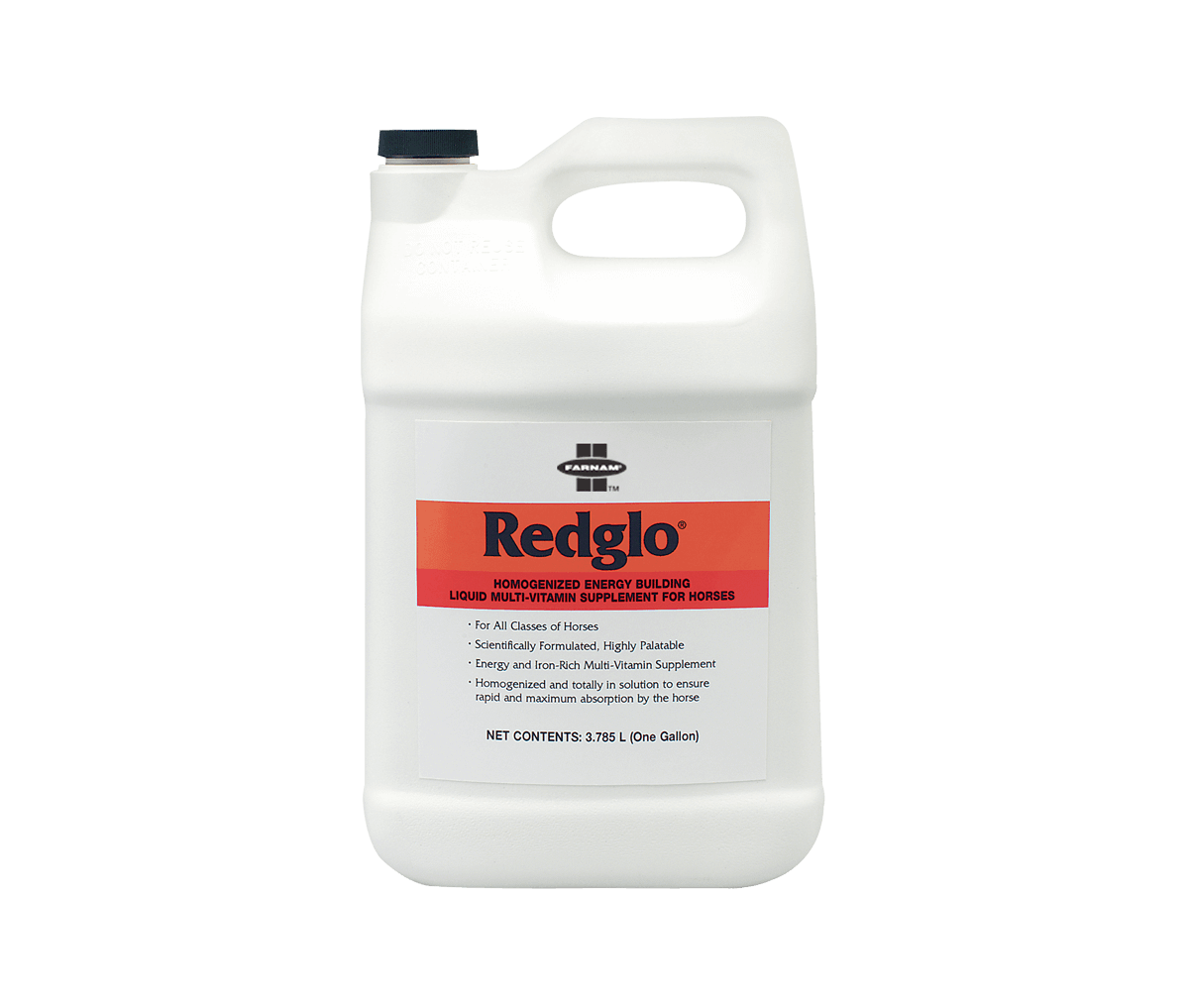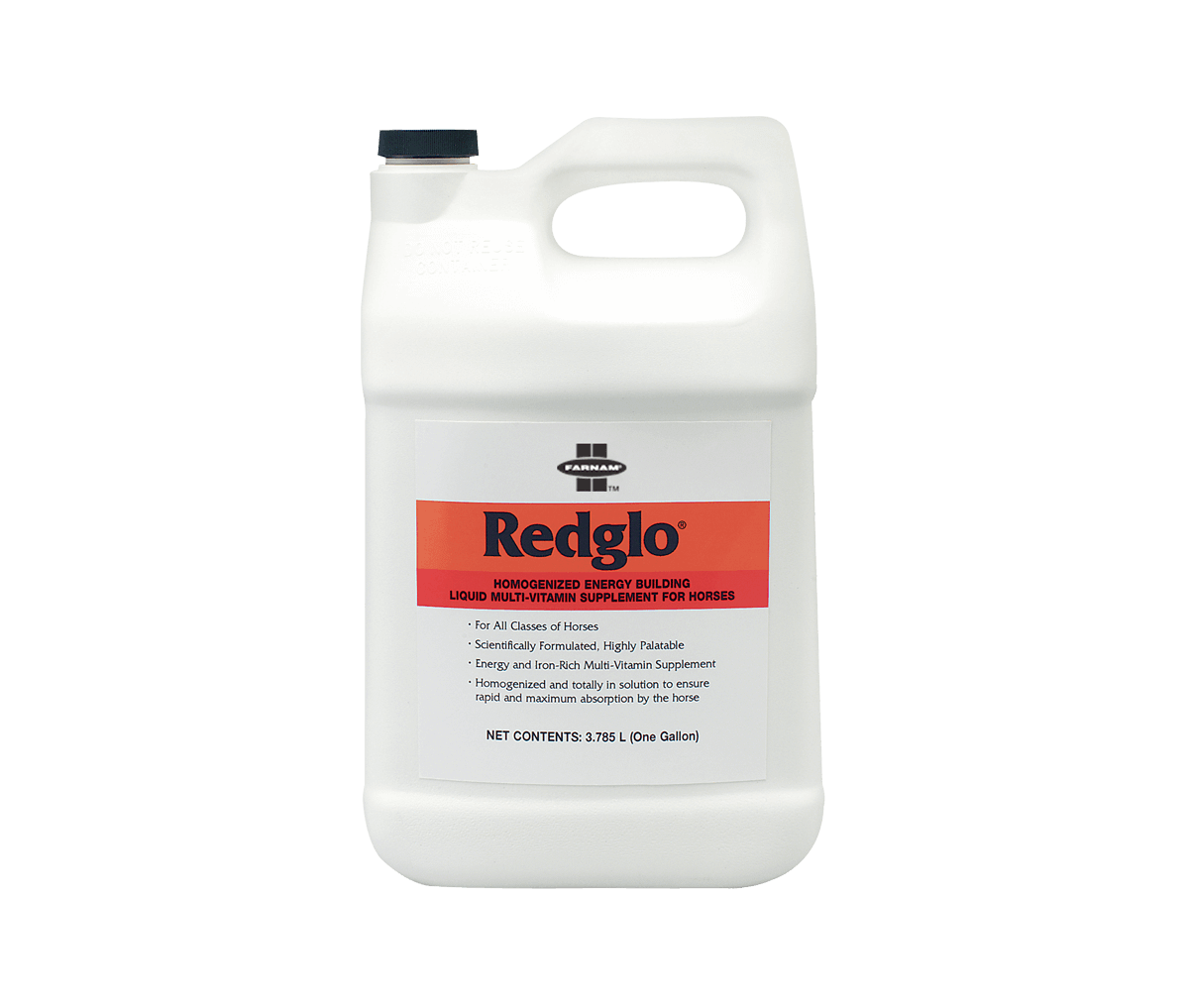 Redglo
Make sure your horse has the nutrients he needs to keep him at his best. Redglo multi-vitamin supplement provides him with essential vitamins, iron and minerals.
Energy and iron-rich multi-vitamin formula
Homogenized and totally in solution to ensure rapid and maximum absorption
Scientifically formulated and highly palatable
For all classes of horses
Directions for Use
For horses in training, feed two ounces of Redglo once or twice daily. For horses not in training, feed one ounce daily. Mix into daily feed ration or feed orally by syringe.