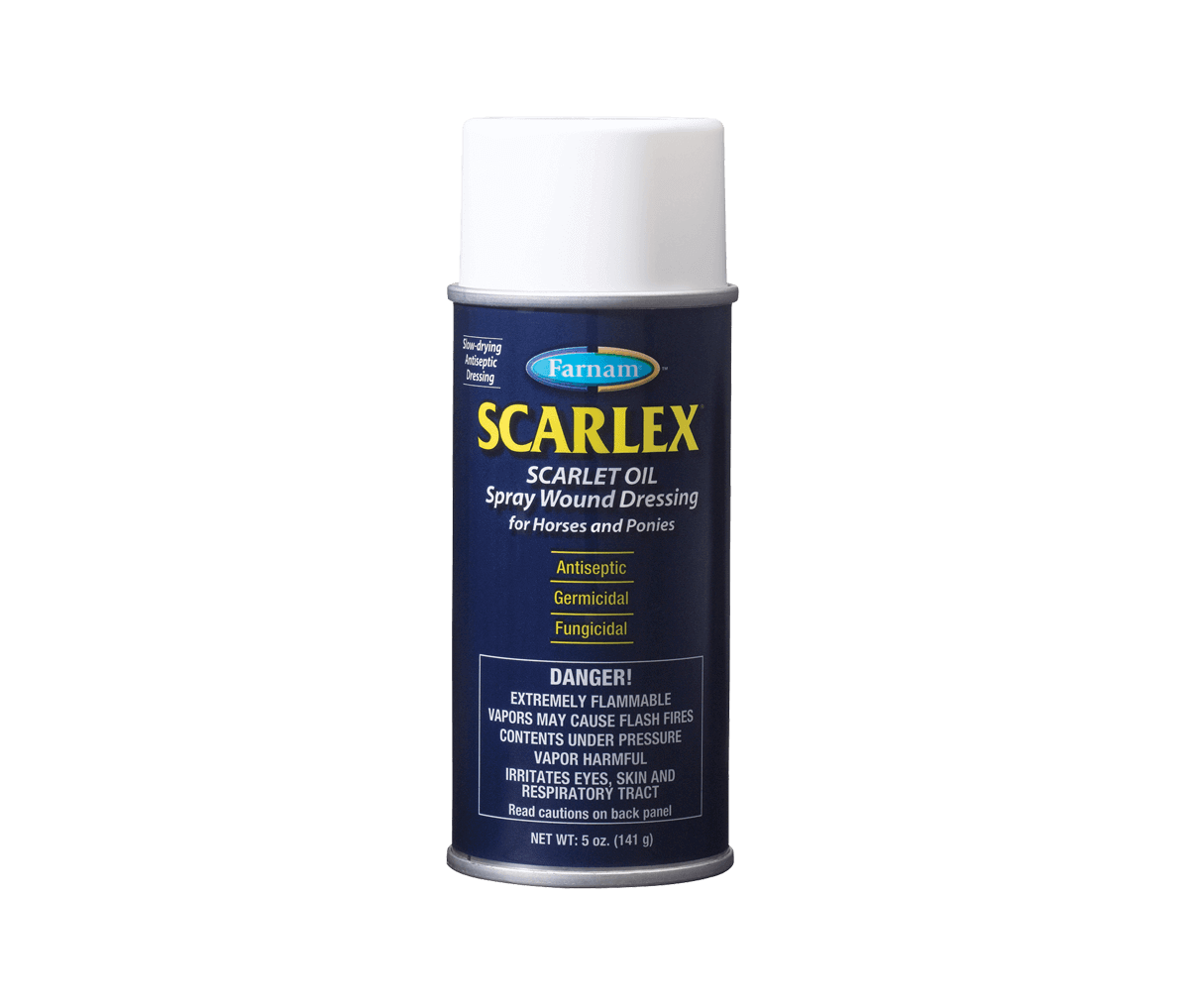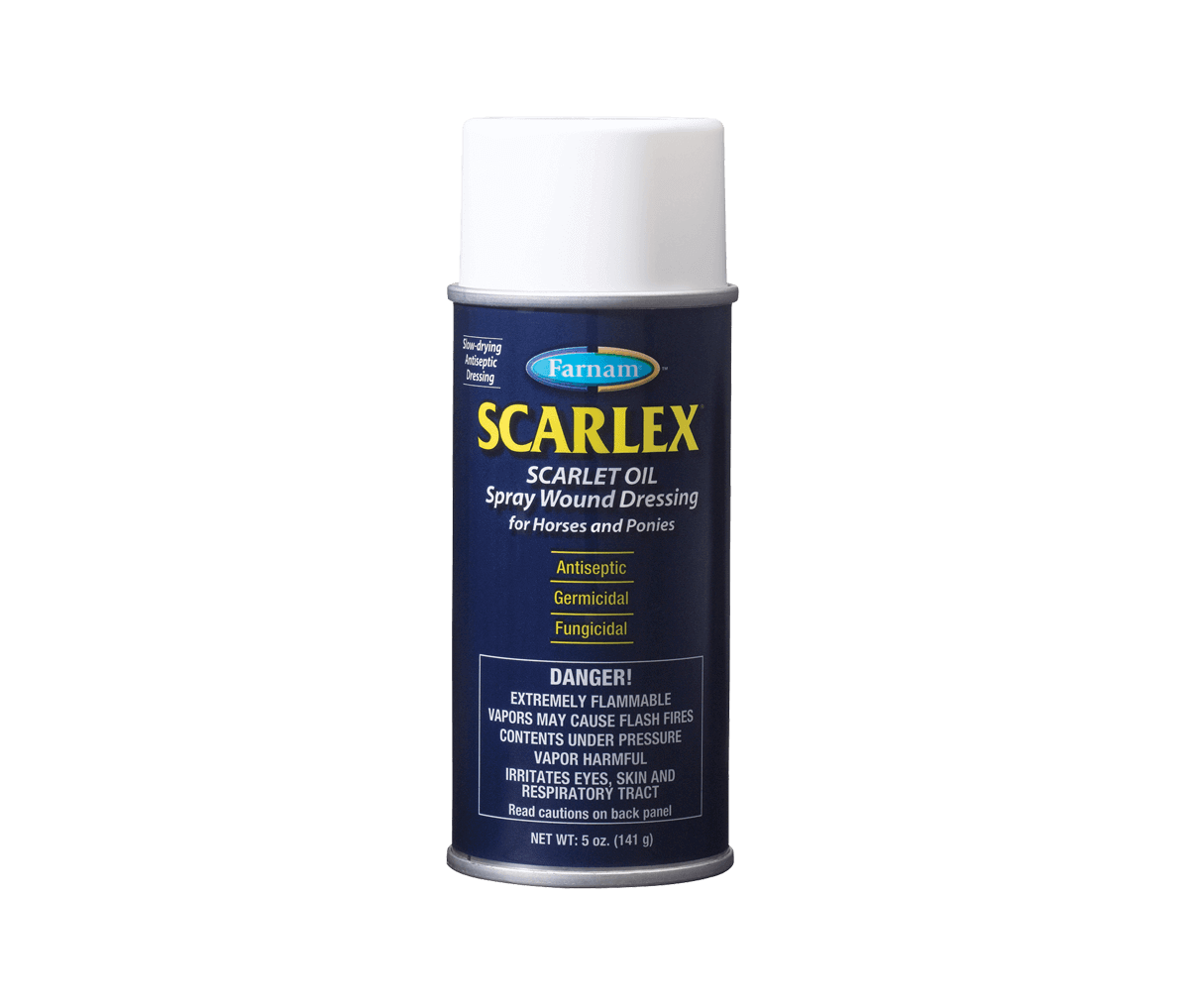 Scarlex
Scarlet Oil Spray Wound Dressing
A Complete Line of Wound Dressings and Specialty Care Products
BUY IN-STORE
Cleaning and treating a wound properly during the first six hours after injury can help reduce the chance of infection. Protect your horse with Scarlex Scarlet Oil Spray Wound Dressing.
Combines antiseptic, germicidal and fungicidal properties for broad protection
For use on minor skin lesions, surface wounds, cuts and burns
Soothing, slow-drying formula
Contains Scarlet Oil and P-Chloro-M-Xylenol, a germicide and fungicide many times more powerful than Phenol
Non-irritating to skin tissue
Directions for Use
SHAKE WELL
Remove protective cap. Point nozzle opening toward wound or affected area to be treated. Spray from a distance of 2 to 4 inches. Release spray by pressing valve stem down for just an instant. A one-second application over the area to be treated provides an adequate dosage. Application should be repeated daily until healing takes place. When possible, affected areas should be clean and dry prior to application. Do not use on exceedingly large areas or in deep wounds.