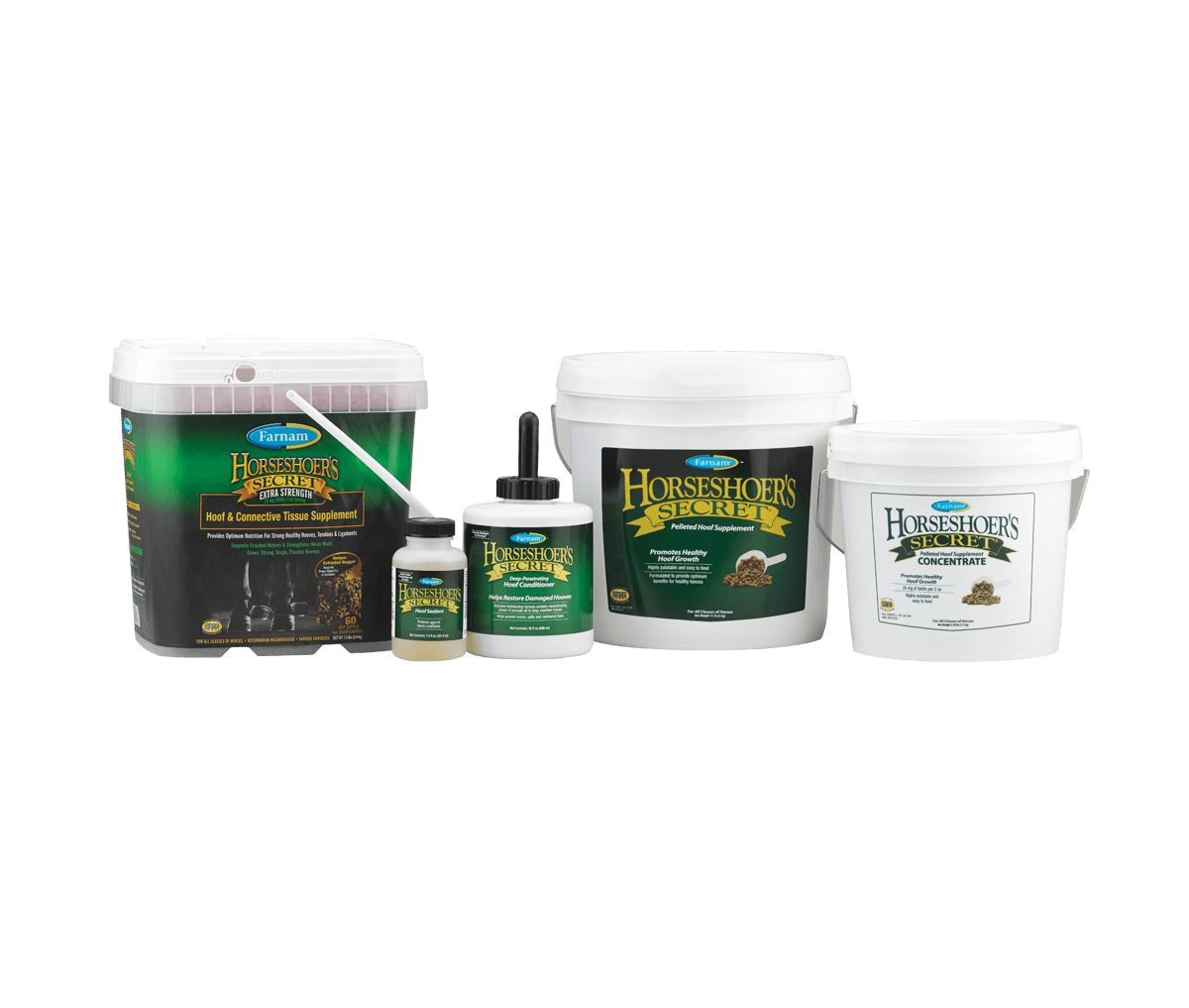 Horseshoer's Secret Deep-Penetrating Hoof Conditioner
Absorbs Quickly to Condition Dry Hooves and Prevent Cracks, Splits and Contracted Heels
BUY IN-STORE
Horseshoer's Secret Deep-Penetrating Hoof Conditioner is an exclusive formula that absorbs quickly to condition quickly. Take advantage of the reconstructive power of avocado oil to help support strong hooves. Ideal for helping to prevent cracks, splits and contracted heels.
Helps restore damaged hooves
Includes glycerine to attract moisture and mineral oil to hold moisture into the hoof
Exclusive pine tar-free moisturizing formula contains reconstructing power of avocado to deep condition hooves
Directions for Use
Before applying, pick out soles and make sure hooves are clean, dry and free of debris.
Brush into the sole, frog and bulbs of the heel to condition and protect the bottom of the hoof.
Apply to hoof wall to restore the periople, retain moisture and add a natural sheen.
Massage into coronary band above the hoof wall to promote healthy new hoof growth.
Repeat as needed.