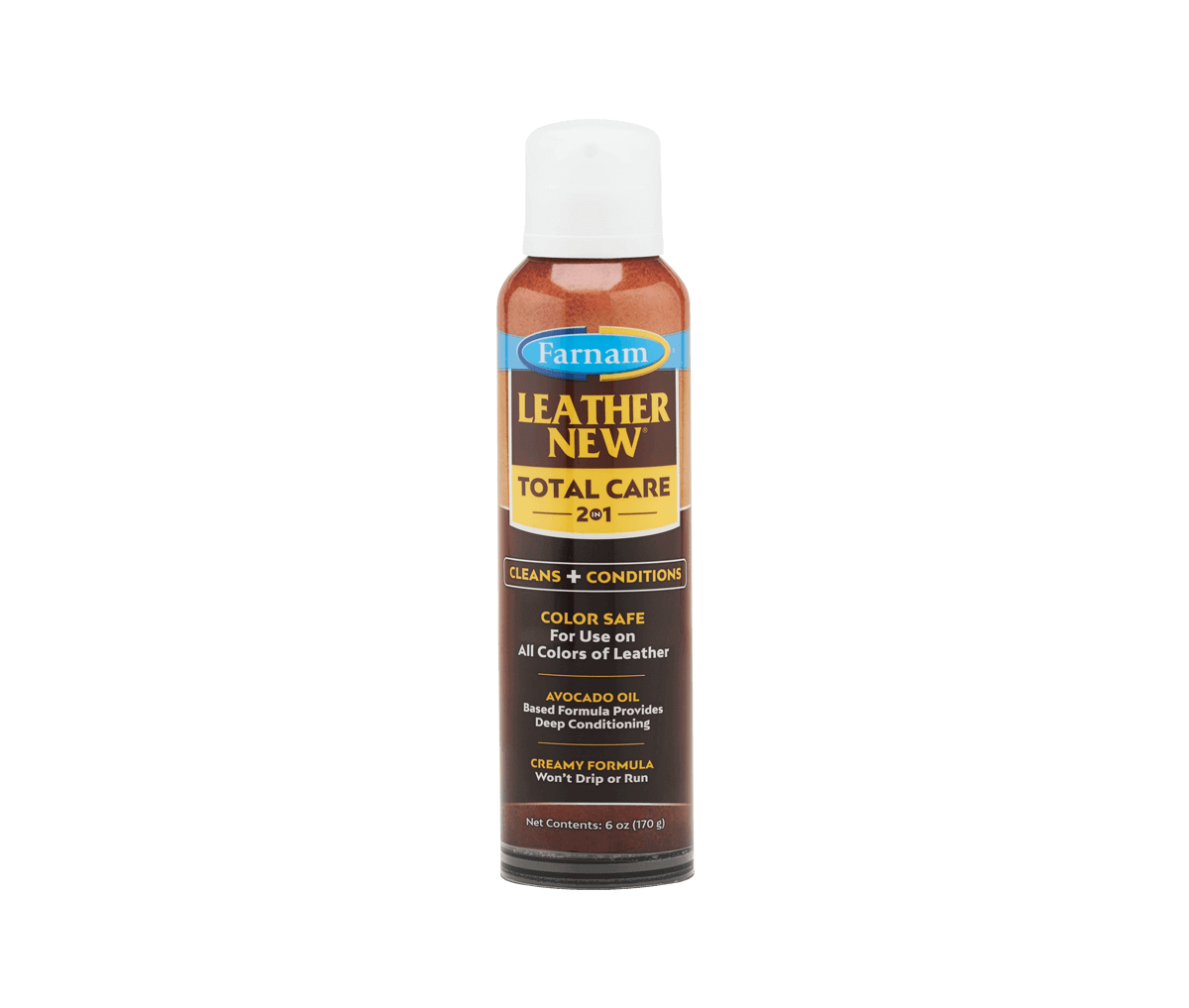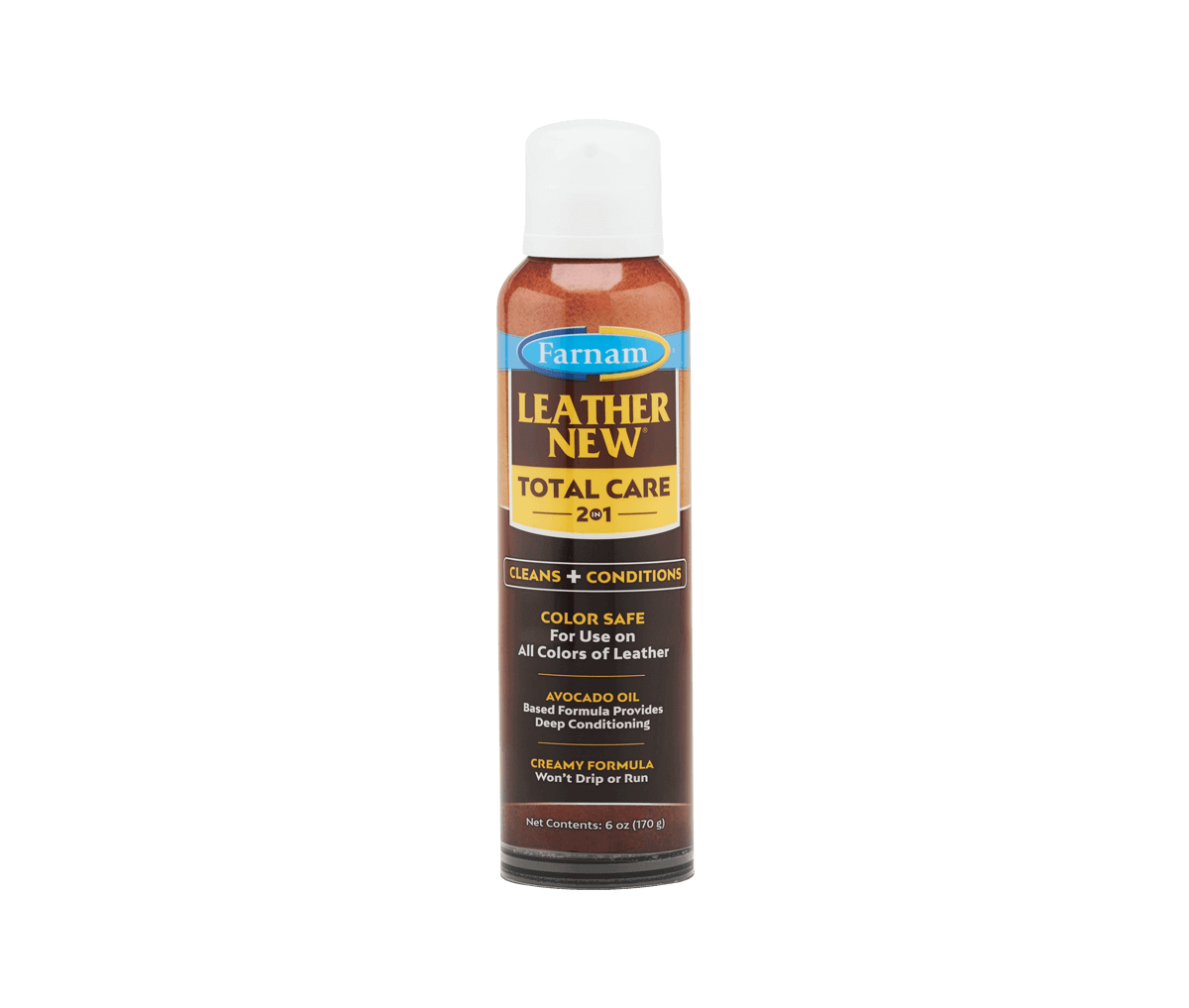 Leather New Total Care
2-in-1 Leather Cleaner and Conditioner
Keeps Colors True and Leather Soft.
BUY IN-STORE
Leather New Total Care is a convenient avocado-oil based leather cleaner and conditioner in one. The innovative formula safely cleans and conditions all colors of tack without stripping dye from dark leather or darkening light leathers. With no silicones, waxes or petroleum distillates, the formula even keeps stitching looking new. The creamy, mess-free texture rubs in easily to clean away dulling dirt and grime and reveal the leather's natural shine. Conditioners work deeply into the leather to restore moisture and elasticity to older leather and help break-in new tack.
Cleans, conditions and shines in one easy step
Color safe for use on all colors of leather – will not strip dye from black tack or darken light tack
Avocado oil based formula provides deep conditioning
Creamy formula that won't drip or run
Restores elasticity to used leather and helps break-in new leather
Protects against drying and cracking
No silicones, waxes or petroleum distillates that can harm leather stitching
Use on all leather goods such as tack, car seats, boots, purses and furniture
Directions for Use
Apply Leather New Total Care directly onto leather with a soft, clean sponge and rub thoroughly until cream completely disappears. Buff with a clean, dry cloth to bring out a shine. Use on wet leather to prevent stiffening, and on stiff leather to soften and prevent cracking. For extremely dry or stressed leather, multiple applications may be needed.