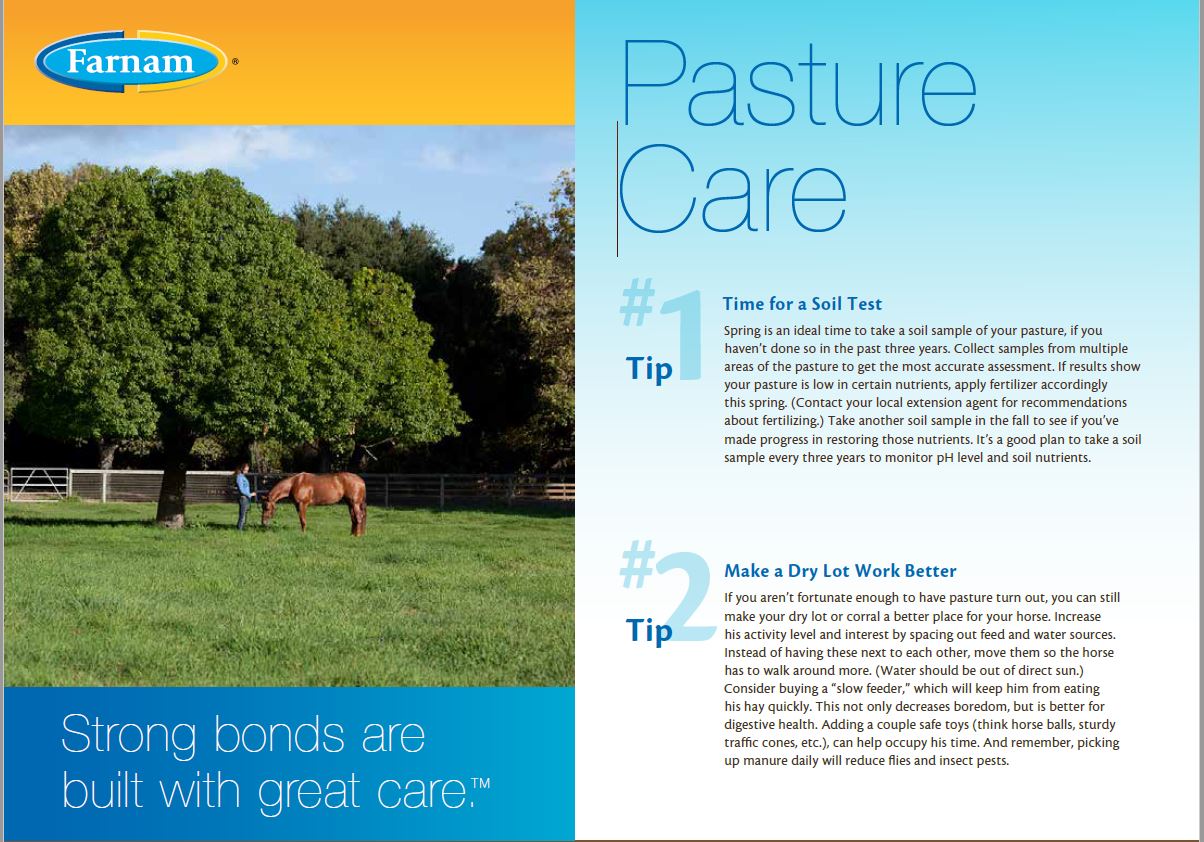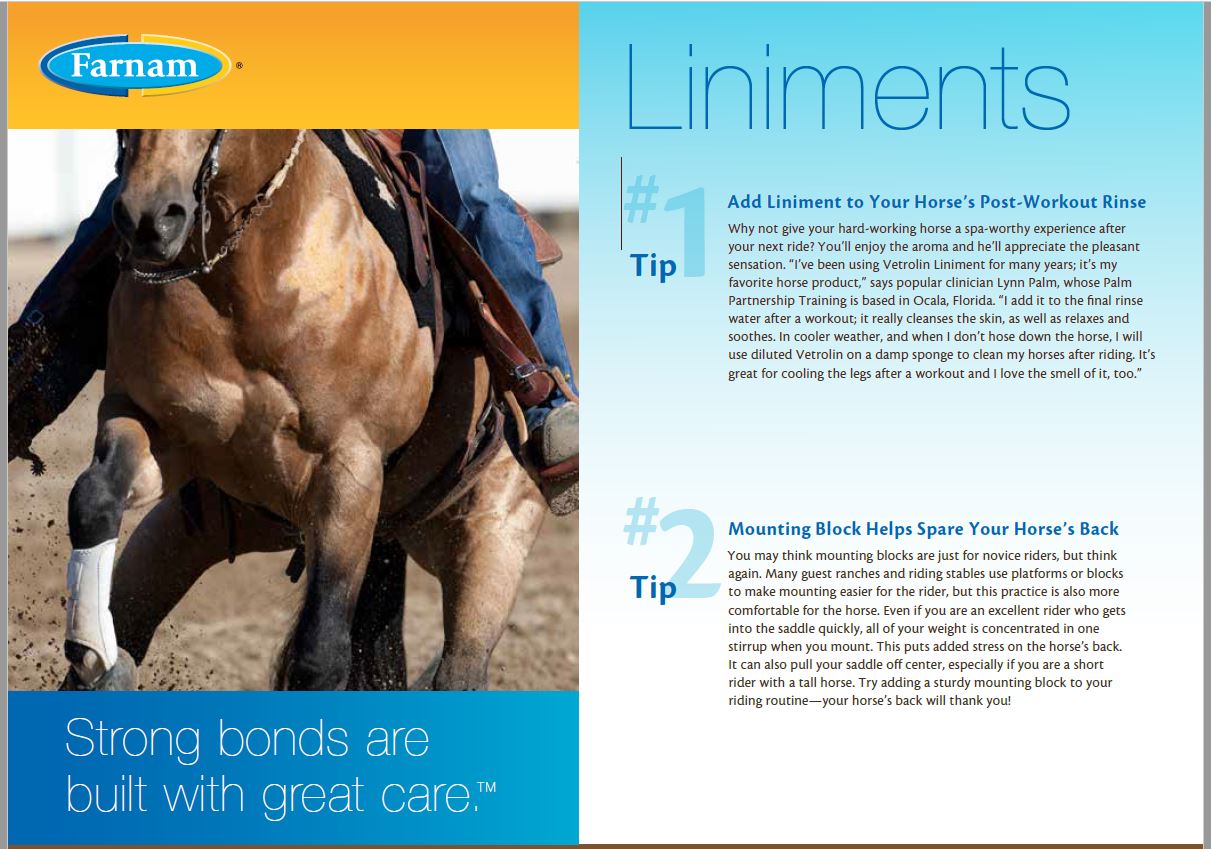 Spring is an ideal time to take a soil sample of your pasture, if you haven't done so in the past three years. Collect samples from multiple areas of the pasture to get the most accurate assessment. If results show your pasture is low in certain nutrients, apply fertilizer accordingly this spring. (Contact your local extension agent for recommendations about fertilizing.) Take another soil sample in the fall to see if you've made progress in restoring those nutrients. It's a good plan to take a soil sample every three years to monitor pH level and soil nutrients.
Life with Horses Newsletter
Sign up now to stay connected with free helpful horse care tips, product updates, and special offers.