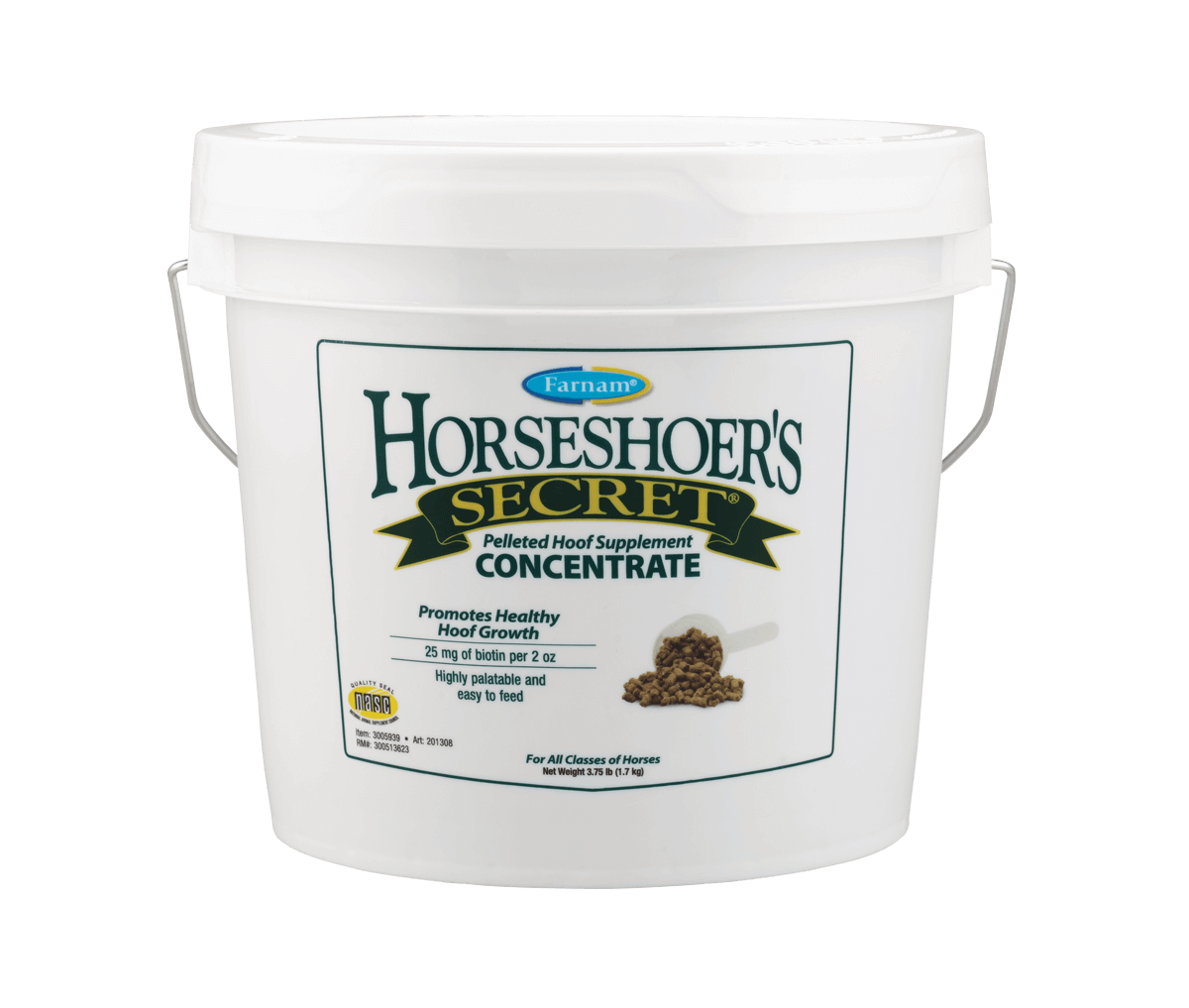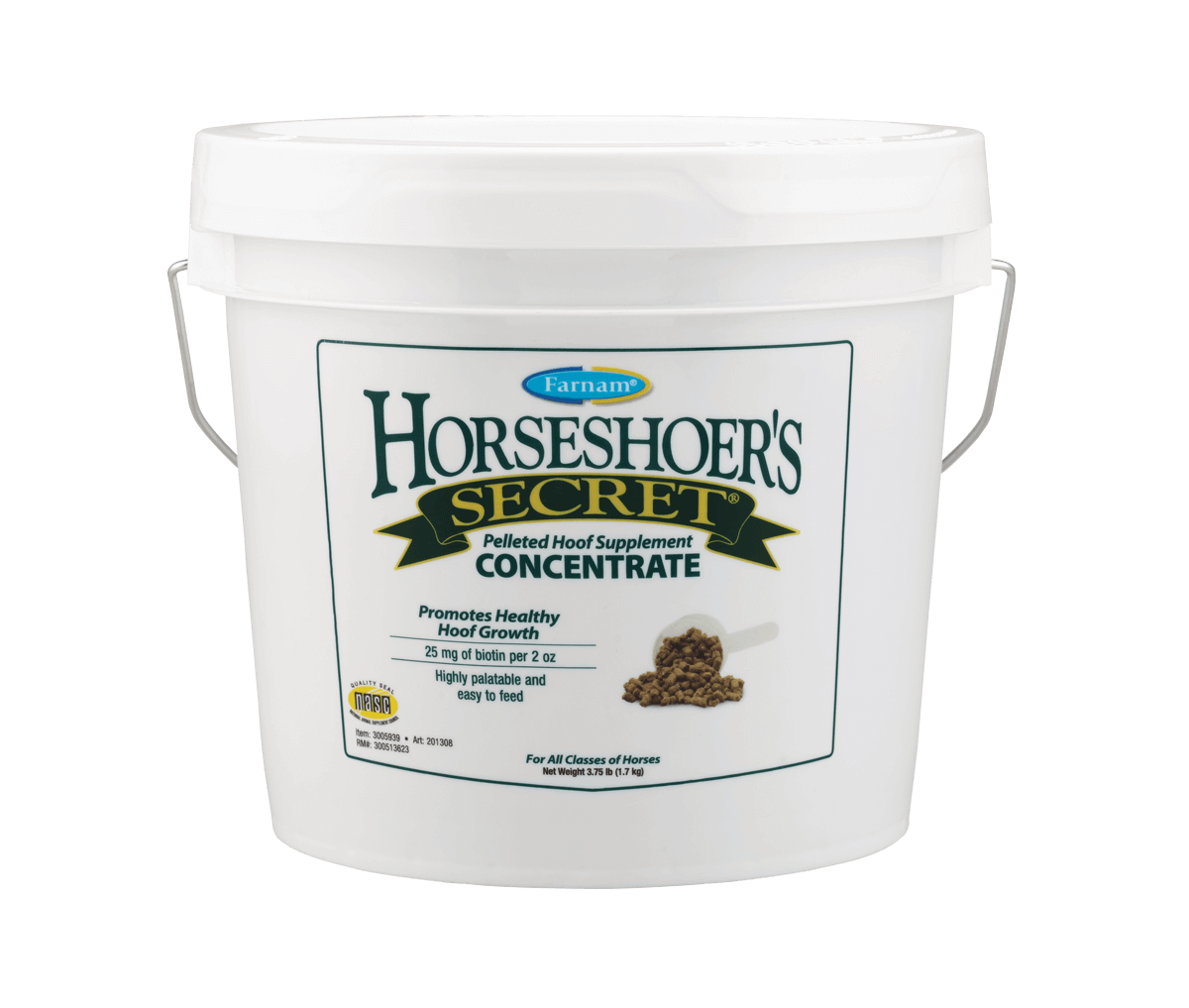 Horseshoer's Secret Concentrate
Everything you do with your horse depends on his feet being healthy and in good condition. Look to Horseshoer's Secret Concentrate to provide him with nutrients necessary for healthy hooves. Concentrated formula is easy to feed and contains 25 mg of biotin per 2 oz. serving.
Same benefits as the original Horseshoer's Secret formula but in a concentrated form
Helps support cracked hooves and weak hoof walls
Highly palatable and easy-to-feed
Packed with biotin, minerals, essential amino acids, yeast culture and omega-3 and omega-6 fatty acids
Available in 3.75 lb. and 11.25 lb. sizes
Feeding Directions
Enclosed scoop holds 1 ounce. Feed 2 oz per day for 6 to 8 months. Change to a maintenance level of 1 oz per day.
If the problem persists, resume feeding 2 oz per day.
Based on an 1,100 lb horse. Adjust amount fed according to body weight—more for larger horses, less for smaller horses, ponies or foals.